Latest Article from Judith Miller
June 15, 2018 • City Journal
The Justice Department's Office of the Inspector General's long-awaited report found no explicit political agenda or motivation for former FBI director James Comey's "extraordinary" violations of FBI and DOJ rules, regulations, policies, and procedures. Nor did the 568-page report challenge Comey's decision not to prosecute Hillary Clinton for her use of a private email in handling secret information while serving as President Barack Obama's Secretary of State. "We found no evidence that the conclusions by department prosecutors were affected by bias or other improper considerations," concluded Michael Horowitz, the independent-minded inspector general, after reviewing 1.2 million documents and interviewing more than 100 witnesses.

Continue to the full article | More articles from Judith Miller

Latest Article from Jonathan Schanzer
June 14, 2018 • Foreign Policy
Just over a year ago, four of America's Arab allies — Saudi Arabia, the United Arab Emirates, Bahrain, and Egypt — severed relations with Qatar, another key U.S. ally. They enacted a land, sea, and air blockade to punish the tiny emirate for what they claimed was Doha's "embrace of various terrorist" entities. Observers widely thought the diplomatic spat would be patched up within a few months. After all, this was hardly the first time Qatar and its Gulf neighbors had squabbled.

Continue to the full article | More articles from Jonathan Schanzer

Latest Article from Soeren Kern
June 11, 2018 • Gatestone Institute
The rape and murder of a 14-year-old Jewish girl by a failed Iraqi asylum seeker has cast a renewed spotlight on Germany's migrant rape crisis, which has continued unabated for years amid official complicity and public apathy.
Thousands of women and children have been raped or sexually assaulted in Germany since Chancellor Angela Merkel welcomed into the country more than one million mostly male migrants from Africa, Asia and the Middle East.

Continue to the full article | More articles from Soeren Kern

Latest Article from Clifford May
June 13, 2018 • The Washington Times
Ronald Reagan was tough on totalitarians. On March 8, 1983, and to the chagrin of many of his advisers, he disparaged the Soviet Union as an "evil empire." On June 12, 1987, standing by the barrier designed to prevent East Germans from escaping into West Berlin, and again ignoring top deputies, he called on Soviet leader Mikhail Gorbachev to "tear down this wall!"
But President Reagan also envisioned what should replace dictators. He articulated that vision to the British Parliament on June 8, 1982, in what became known as the Westminster Address.

Continue to the full article | More articles from Clifford May

Latest Article from Asaf Romirowsky
June 12, 2018 • Tablet
The Mennonite Central Committee (MCC) was founded in the 1920s and currently is supported by 15 separate church groups as "the relief, development and service arm" of the Mennonite and Brethren in Christ churches in the United States and Canada. They are closely related to that other, better known group of Anabaptists, the Amish. According to their mission they, "seek to demonstrate God's love by working among people suffering from poverty, conflict, oppression and natural disaster." But in recent years, the MCC has emerged as a strong supporter of anti-Israel causes, including a group that calls on Israelis not to serve in the Israel Defense Forces.

Continue to the full article | More articles from Asaf Romirowsky

Latest Article from Henry I. Miller
June 6, 2018 • San Jose Mercury News
It's often said that California is a bellwether, a place where nationwide trends begin. For the sake of farmers, particularly those in poor countries where coffee is an economically important crop, let's hope not.
Last month a California judge ruled that because of the state's decades-old notorious Proposition 65, which has given rise to warnings about non-dangerous chemicals everywhere from supermarkets to libraries, coffee sellers must now post warnings about the possible cancer risk posed by a compound in coffee.

Continue to the full article | More articles from Henry I. Miller

Latest Article from Matthew RJ Brodsky
June 6, 2018 • Perspectives with Tracy Alexander / i24News
The UK, France, and Germany are looking for exemptions from U.S. sanctions on Iran so they can keep the nuclear deal alive. Meanwhile, Ayatollah Khamenei suggested Iran will start enriching uranium soon. It comes just as the Associated Press reports that the Obama administration tried to issue a license in February 2016 that would have allowed Iran to convert $5.7 billion it held at a bank in Oman from rials to dollars to euros. They tried to cover it up. Matthew RJ Brodsky joins Tracy Alexander on i24News "Perspectives" to discuss these breaking topics.

Continue to the full article | More articles from Matthew RJ Brodsky

Latest Article from Ilan Berman
May 31, 2018 • Tablet
Just how deep does Iran's influence run in Syria? After a half decade of overt and covert Iranian military assistance to the regime of Bashar al-Assad, the Iranian regime is widely understood to be playing a key role in the Syrian theater. But, according to a new study from the Omran Center for Strategic Studies, an Istanbul-based think tank focused on the Syrian conflict, this backing is far broader than commonly understood, and encompasses not just military assistance but also an extensive web of economic and political contacts that are designed to give the Iranian regime a lasting presence on the territory of its top regional ally. "Iranian influence in Syria is often reduced to its military support," the study notes. However, "Iran's Islamic Revolutionary Guard Corps (IRGC) and its auxiliary institutions not only provided military and financial support to the Syrian regime but have expanded their administrative and economic activities in Syria by infusing their institutions within the Armed Forces, service-delivery ministries, local political and armed bodies, and non-governmental organizations." The results, the Omran Center report outlines, are extensive – and dramatic.

Continue to the full article | More articles from Ilan Berman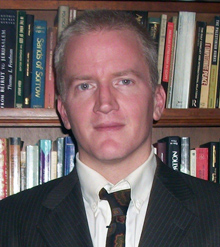 Latest Article from Gary C. Gambill
May 29, 2018 • The National Post
Originally published under the title "Who Screwed up the North Korea Summit? Hint: It Wasn't Bolton's Fault."
In the wake of the collapse of a planned June 12 summit between President Trump and North Korean dictator Kim Jong Un last week, commentators have rushed to point the finger at National Security Advisor John Bolton.

Continue to the full article | More articles from Gary C. Gambill

Latest Article from Jeff Jacoby
May 27, 2018 • The Boston Globe
A POLITICAL PRESSURE GROUP recently announced that it plans to spend upwards of a million dollars on a campaign to get Congress to pass legislation protecting immigrants who were brought illegally to the United States as children — the so-called "Dreamers" — from deportation. Last month, the group launched a TV ad to build support for a bill that would enact Deferred Action for Childhood Arrivals policy, or DACA, into permanent law. Last week, it kicked off a direct-mail blitz, sending flyers to 100,000 households, applauding members of Congress who have come out for the bill. Among the members being singled out for praise are four House Democrats from New Mexico and California, along with Democratic Senator Chris Coons of Delaware.

Continue to the full article | More articles from Jeff Jacoby

Latest Article from Michael Freund
May 25, 2018 • Jerusalem Post
As a rising tide of extremism and antisemitism sweeps across Europe, much of the focus has been on a wave of incidents that has engulfed France and Germany, two of the continent's largest powers.
While events on the streets of Paris and Berlin, cities which have become increasingly dangerous for Jews, most certainly warrant our attention and concern, it would be a grave error to conclude that the problem is confined primarily to these two countries.
Indeed, the sad fact is that Croatia, a much smaller member of the European Union, is home to perhaps one of the largest, most pervasive and troubling revivals of neo-fascism in recent decades.

Continue to the full article | More articles from Michael Freund

Latest Article from Tevi Troy
Learning to Like Ike

The strategic savvy of an underestimated leader
May 4, 2018 • The Weekly Standard
Dwight Eisenhower appears to be having a moment. A popular president who was nevertheless looked down on by the media and the smart set in his time, Ike has grown in historical reputation and is now seen as one of our greatest presidents. Similarly, the 1950s have come down in popular perception as a dull time, but they were a time of peace, prosperity, and American success—and a period in which America made significant social progress.