Latest Article from Matthew RJ Brodsky
May 24, 2019 • Fox News
As part of the long-awaited Palestinian-Israeli peace plan, the Trump administration is stepping outside the parameters of past failed peace initiatives. In doing so, they are articulating an economic vision that aims to radically and positively transform the lives of the Palestinian people and set them on a path toward a brighter future.

Continue to the full article | More articles from Matthew RJ Brodsky

Latest Article from Ilan Berman
May 24, 2019 • The Hill
"Every year, we hear that this is the worst year ever for U.S.-Turkish relations," a prominent Turkish academic wryly remarked to me last month during my visit to the country. "This year, they might be right." He may have a point. The relationship between the United States and Turkey, which has deteriorated precipitously in recent years over an array of strategic and political disagreements, is poised to become significantly worse in the days ahead.

Continue to the full article | More articles from Ilan Berman

Latest Article from Clifford May
May 22, 2019 • The Washington Times
Are we at war yet? Over recent days, warnings of a gathering storm have been ubiquitous and incessant.
House Intelligence Committee Chairman Adam Schiff said he was "gravely concerned about actions taken by the administration that appear calculated to put us on a collision course" with Iran's rulers.
Trita Parsi, president of the National Iranian American Council, echoed the charge being made by Iranian Foreign Minister Javad Zarif: "Trump's potential war with Iran is all John Bolton's doing."

Continue to the full article | More articles from Clifford May

Latest Article from Judith Miller
May 19, 2019 • Fox News
Where is the prophetic cry from "Network's" Howard Beale, "I'm mad as hell and not going to take it anymore"?
One theory is that the Trump administration has simply exhausted America's capacity outrage that noble sentiment, so vital to democratic rule.
Consider the following.
Boeing
Being Boeing seems to mean that you never have to say you're culpable for the deaths of 346 people from crashing 737 MAX airliners.

Continue to the full article | More articles from Judith Miller

Latest Article from Jonathan Schanzer
May 16, 2019 • Wall Street Journal
Turkish President Recep Tayyip Erdogan may be playing dumb, but he's not stupid.
The strongman plunked down a deposit for Russia's advanced S-400 air-defense system in December 2017—months after Congress passed a law that triggers painful U.S. sanctions on governments that purchase Russian armaments. Now Mr. Erdogan wants an exemption, and he apparently believes President Trump is inclined to give him one. Mr. Trump likely cannot do so without congressional approval. But even if he could, he shouldn't.

Continue to the full article | More articles from Jonathan Schanzer

Latest Article from Asaf Romirowsky
May 12, 2019 • Begin-Sadat Center for Strategic Studies
EXECUTIVE SUMMARY: A recent report indicates that President Trump's son-in-law and advisor Jared Kushner suggested that then Secretary of State Rex Tillerson and other policy makers read a January 2018 Wall Street Journal piece regarding the cutoff of American funding for UNRWA, the international agency for Palestinian 'refugees.' As authors of the piece referenced in the leak, we are flattered. With the administration's much discussed peace plan to be announced in June, let us offer some last minute suggestions.

Continue to the full article | More articles from Asaf Romirowsky

Latest Article from Soeren Kern
May 10, 2019 • Gatestone Institute
The German government has withdrawn proposed legislation that would have banned immigrants in polygamous marriages from obtaining German citizenship. The proposed ban had been included in draft changes to Germany's naturalization law, but was quietly removed from the final text, apparently in the interests of political correctness and multiculturalism.
Although German law clearly prohibits polygamy for German nationals, some have argued that the law is unclear as to whether the law applies to foreign nationals living in Germany. The interior ministers of Germany's 16 states had unanimously called on the German government to clarify the issue by enshrining into law a blanket ban on German citizenship for polygamous migrants.

Continue to the full article | More articles from Soeren Kern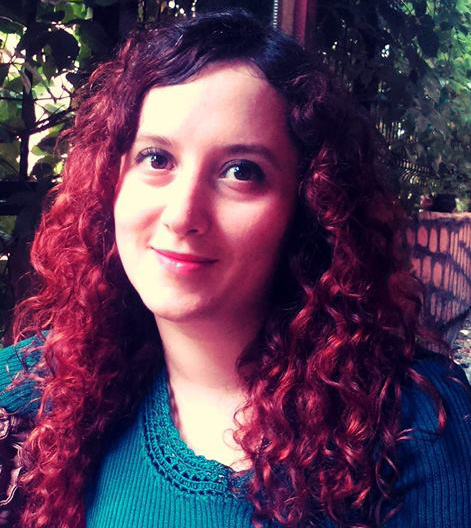 Latest Article from Uzay Bulut
May 5, 2019 • Gatestone Institute
The daughter of a former pastor in Iran -- Dabrina Bet-Tamraz -- recently described the persecution and suffering to which her family is being subjected after being sentenced to lengthy prison terms for "crimes" related to Christianity.
Speaking from the safety of refuge in Switzerland, where she managed to flee with the help of friends, Dabrina Bet-Tamraz, the daughter of Victor and Shamiram Bet-Tamraz, told Gatestone Institute:
"I was arrested many times in Iran. I was threatened, forced to cooperate with the government against pastors, Christian leaders and church members. I was kept in custody with no legal permit, with no female officer present and in male surroundings.

Continue to the full article | More articles from Uzay Bulut

Latest Article from Michael Freund
April 24, 2019 • The Jerusalem Post
By any rational yardstick, the legacy of medieval Spanish Jewry should long ago have met its demise. The community, Europe's largest and most influential at the time, was expelled in 1492 and scattered to the wind, spreading throughout the Middle East, the Balkans and North Africa. Few cultures could possibly hope to survive such a catastrophic and collective trauma, as its adherents were forced to rebuild their lives in foreign lands.
Nonetheless, defying all the odds, Spanish Jewry's unique cultural, linguistic and religious traditions continue to live on – and it behooves Israel and the Jewish people to do more to cultivate and nourish this critical part of our people's heritage.

Continue to the full article | More articles from Michael Freund

Latest from Aymenn Jawad Al-Tamimi's Blog
December 24, 2018 at 10:30 pm
As conflict winds down in many parts of Syria, one major question is how certain communities will be put back together again, particularly when events took on a sectarian angle. For example, the town of Busra al-Sham in east Deraa countryside of southern Syria had a substantial Shi'i minority before the war. Following the town's fall to the rebels in March 2015, the entire Shi'i community of the town fled. Though Busra al-Sham entered into a reconciliation agreement through Russian mediation in the summer of this year, the Shi'a of Busra al-Sham have not yet returned to the town.

Continue to the full blog post | More blog posts from Aymenn Jawad Al-Tamimi

Latest Article from Henry I. Miller , M.D.
December 18, 2018 • American Greatness
James Freeman wrote a recent Wall Street Journal column about the "authenticity" problems facing possible 2020 Democratic presidential candidates Senator Elizabeth Warren and Representative Beto O'Rourke. But former Vice-President Joe Biden, the current frontrunner according to a CNN poll released earlier this month, arguably has even more formidable baggage.

Continue to the full article | More articles from Henry I. Miller , M.D.

Latest Article from Tevi Troy
December 17, 2018 • National Review Online
For the past five years, based on the initial suggestion of the resourceful Kathryn Jean Lopez, I've had the privilege of closing out the year with NRO readers, looking back on the books that made an impression on me. For this year's holiday retrospective, I want to take a slightly different tack, and take you, Dear Reader, on a tour of notable books by starting with a few key categories I know NRO readers would enjoy.