Latest Article from Matthew RJ Brodsky
June 16, 2019 • Fox News
Jared Kushner is right about the Palestinian Authority. It's far from certain whether the current entrenched and fossilized Palestinian leadership can stand without a web of Israeli security cooperation, or whether it can function without the financial corruption that promotes the maintenance of the status quo.

Continue to the full article | More articles from Matthew RJ Brodsky

Latest Article from Judith Miller
June 15, 2019 • Fox News
In light of the most recent attacks on civilian oil tankers in international waters in the Gulf of Oman, the Trump administration must now be prepared to escort tankers transiting the Strait of Hormuz to protect oil shipments in that vital passageway.
Although such American protection of U.S and other tankers would risk a direct military confrontation with Iran, failing to respond to these attacks in waters through which 35 percent of the world's seaborne oil shipments flow would not only endanger global trade and economic growth, but invite more aggressive action by the Islamic Republic of Iran.

Continue to the full article | More articles from Judith Miller

Latest Article from Ilan Berman
June 10, 2019 • Radio Farda
During its first half-year in office, the Trump administration actively flirted with the idea that it might be possible, under the proper conditions, to "flip" the government of Russian President Vladimir Putin and get it to support American attempts to pressure Tehran. That effort, however, fizzled over time, derailed by the longstanding nature of the strategic ties between Moscow and Tehran, as well as by their close joint military cooperation in support of the regime of Bashar al-Assad in Syria, as a result of which both have become deeply entrenched on Syrian soil. Today, however, the idea seems to be resurfacing once more.

Continue to the full article | More articles from Ilan Berman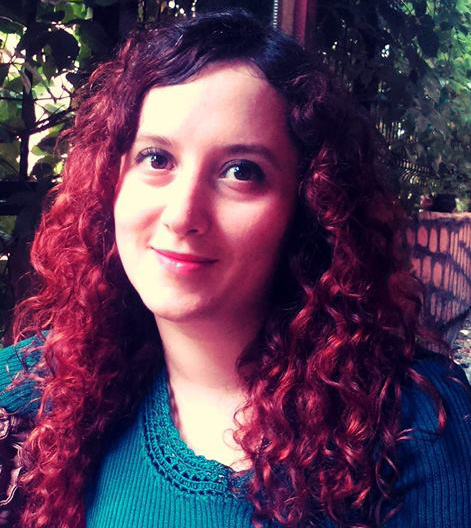 Latest Article from Uzay Bulut
June 6, 2019 • Gatestone Institute
Turkey's latest provocation against the Republic of Cyprus -- drilling for gas in the Cypriot Exclusive Economic Zone (EEZ) in the eastern Mediterranean -- has elicited harsh reactions from the international community.
Likening Turkey's encroachment to "a second invasion," Cypriot President Nicos Anastasiades said that the action constitutes a "violation of international law;" his Foreign Ministry submitted a map delineating its EEZ boundaries with Turkey to the United Nations. In addition, Cypriot Foreign Minister Nicos Christodoulides said that his government is seeking an international arrest warrant for the crew of "Fatih," the drilling vessel that Ankara dispatched to Cypriot waters.

Continue to the full article | More articles from Uzay Bulut

Latest Article from Clifford May
June 5, 2019 • The Washington Times
In 2002, Joshua Muravchik, a distinguished scholar, wrote a history of socialism which, he thought, might also be considered an epitaph for socialism.
Beginning in the 18th century, socialism had taken many forms in many countries throughout Europe, Asia, Africa, the Middle East and Latin America. These experiments failed, in many cases spectacularly and tragically.
Surely, socialism was dead and buried. Yes, but like a zombie in a horror movie, it rose from the grave.
Mr. Muravchik's book was titled: "Heaven on Earth: The Rise and Fall of Socialism." A new edition, published last month, carries the subtitle, "The Rise, Fall, and Afterlife of Socialism," and includes a long and edifying epilogue.

Continue to the full article | More articles from Clifford May

Latest Article from Soeren Kern
June 3, 2019 • Gatestone Institute
Mainstream center-left and center-right parties — especially in Britain, France and Germany — performed poorly in European parliamentary elections held between May 23-26. The traditional centrist duopoly lost its majority in the next European Parliament, which opens on July 2 and will sit for five years, until 2024.
Most of the political vacuum left by the so-called legacy parties was filled by Greens and pro-European Union liberals. Pro-EU parties will control around 75% of the seats in the 751-seat European Parliament.

Continue to the full article | More articles from Soeren Kern

Latest Article from Michael Freund
May 30, 2019 • The Jerusalem Post
In recent weeks, a growing chorus of voices has emerged calling attention to a painful episode that took place 14 years ago in the hills and plains of northern Samaria, when four Jewish communities were pointlessly uprooted and destroyed as part of Ariel Sharon's so-called Disengagement Plan.
Sensing that the time may finally be right to correct this grievous wrong, prominent members of parliament, including Knesset Speaker Yuli Edelstein, have spoken out in favor of the passage of a bill that would undo the injustice that was wrought. Such a move is long overdue and should be a top priority for the next government.

Continue to the full article | More articles from Michael Freund

Latest Article from Jonathan Schanzer
May 16, 2019 • Wall Street Journal
Turkish President Recep Tayyip Erdogan may be playing dumb, but he's not stupid.
The strongman plunked down a deposit for Russia's advanced S-400 air-defense system in December 2017—months after Congress passed a law that triggers painful U.S. sanctions on governments that purchase Russian armaments. Now Mr. Erdogan wants an exemption, and he apparently believes President Trump is inclined to give him one. Mr. Trump likely cannot do so without congressional approval. But even if he could, he shouldn't.

Continue to the full article | More articles from Jonathan Schanzer

Latest Article from Asaf Romirowsky
May 12, 2019 • Begin-Sadat Center for Strategic Studies
EXECUTIVE SUMMARY: A recent report indicates that President Trump's son-in-law and advisor Jared Kushner suggested that then Secretary of State Rex Tillerson and other policy makers read a January 2018 Wall Street Journal piece regarding the cutoff of American funding for UNRWA, the international agency for Palestinian 'refugees.' As authors of the piece referenced in the leak, we are flattered. With the administration's much discussed peace plan to be announced in June, let us offer some last minute suggestions.

Continue to the full article | More articles from Asaf Romirowsky

Latest from Aymenn Jawad Al-Tamimi's Blog
December 24, 2018 at 10:30 pm
As conflict winds down in many parts of Syria, one major question is how certain communities will be put back together again, particularly when events took on a sectarian angle. For example, the town of Busra al-Sham in east Deraa countryside of southern Syria had a substantial Shi'i minority before the war. Following the town's fall to the rebels in March 2015, the entire Shi'i community of the town fled. Though Busra al-Sham entered into a reconciliation agreement through Russian mediation in the summer of this year, the Shi'a of Busra al-Sham have not yet returned to the town.

Continue to the full blog post | More blog posts from Aymenn Jawad Al-Tamimi

Latest Article from Henry I. Miller , M.D.
December 18, 2018 • American Greatness
James Freeman wrote a recent Wall Street Journal column about the "authenticity" problems facing possible 2020 Democratic presidential candidates Senator Elizabeth Warren and Representative Beto O'Rourke. But former Vice-President Joe Biden, the current frontrunner according to a CNN poll released earlier this month, arguably has even more formidable baggage.

Continue to the full article | More articles from Henry I. Miller , M.D.

Latest Article from Tevi Troy
December 17, 2018 • National Review Online
For the past five years, based on the initial suggestion of the resourceful Kathryn Jean Lopez, I've had the privilege of closing out the year with NRO readers, looking back on the books that made an impression on me. For this year's holiday retrospective, I want to take a slightly different tack, and take you, Dear Reader, on a tour of notable books by starting with a few key categories I know NRO readers would enjoy.