Latest Article from Clifford May
September 20, 2018 • The Washington Times
Imagine you live in a nice, quiet town and aim to keep it that way. You own a business. Your customers are friendly. Your vendors are honest. People respect one another. They abide by the rules. Then, one day, criminals move into the neighborhood. Do you welcome the thugs, thieves and murderers, conduct business with them and attempt to integrate them into your village?
I suspect your answer is no. So why should it be different in the global village?

Continue to the full article | More articles from Clifford May

Latest Article from Ilan Berman
September 20, 2018 • The Washington Times
Why is Nasser Bourita worried? The soft-spoken 49-year-old career diplomat, who serves as the Kingdom of Morocco's minister of foreign affairs, already handles an exceedingly complex international portfolio — one encompassing Islamic radicalism in Libya, the status of the contested Western Sahara region and the potentially dire consequences of secession in neighboring Algeria. Of late, however, Mr. Bourita's attention has been consumed by another, largely unexpected issue: a growing Iranian effort to infiltrate his neighborhood.

Continue to the full article | More articles from Ilan Berman

Latest Article from Soeren Kern
September 18, 2018 • Gatestone Institute
A strong showing by the anti-immigration Sweden Democrats in the Swedish elections on September 9 drained away so many votes from the establishment parties that the two main parliamentary blocs were left virtually tied and far short of a governing majority.
The Sweden Democrats won 17.5% of the vote and emerged as the third-largest party in the country, according to the official election results released on September 16. The result, a 4.6% improvement on the 12.9% it won in 2014, placed the Sweden Democrats into a situation of holding the balance of power in the next parliament.

Continue to the full article | More articles from Soeren Kern

Latest Article from Matthew RJ Brodsky
September 17, 2018 • Perspectives with Ayman Sikseck / i24News
Does the latest agreement reached between Russia and Turkish over Idlib in Syria put an end to Assad's plan to launch an offensive and recapture the territory? Is it a temporary or permanent pause? What will it mean for the 3 million civilians caught up as pawns in the conflict? Matthew RJ Brodsky joins Dr. Hay Eytan Cohen Yanarocak of Tel Aviv University and former Kremlin advisor Alexander Nekrassov on i24News "Perspectives" with Ayman Sikseck to discuss the implications of the latest moves in Syria.

Continue to the full article | More articles from Matthew RJ Brodsky

Latest Article from Michael Freund
September 13, 2018 • Jerusalem Post
Over the course of the past 70 years, Israel has committed its fair share of grave miscalculations, many of which continue to haunt the country and harm our national security. From the failure to annex Judea, Samaria and Gaza in the immediate aftermath of the 1967 Six Day War, to the refusal to believe that Egypt would dare attack in 1973, and on to the inconclusive 2006 Second Lebanon War, the Jewish state's indecision has often proven to be costly in both blood and tears.
And yet, as we mark the 25th anniversary of the signing of the Oslo Accords with the PLO this week, it is clear that even these blunders pale in comparison with the capricious capitulation that took place on the White House Lawn on September 13, 1993.

Continue to the full article | More articles from Michael Freund

Latest Article from Asaf Romirowsky
September 7, 2018 • The Wall Street Journal
Dramatic shifts are rare in American foreign policy. One undeniable example is the Trump administration's decision last week to cease funding the United Nations Relief and Works Agency, the main U.N. agency giving aid to Palestinians. At once a nearly 70-year-old Gordian knot has been cut, but what comes next?

Continue to the full article | More articles from Asaf Romirowsky

Latest Article from Jonathan Schanzer
September 7, 2018 • Real Clear Defense
The winds of war are blowing in Gaza. The last several months have been replete with rocket barrages, drones, incendiary balloons and kites (flaming or containing explosives) flying into Israeli airspace, and border breaches. Israel is working on solutions, but it is also looking to find help from an unlikely ally: Egypt.
Israeli Prime Minister Benjamin Netanyahu met secretly earlier this month with Egyptian President Abdel Fatah al-Sisi. A few days later, Egypt's intelligence chief, Abbas Kamal visited Israel as a guest of the Israeli National Security Advisor and probably also met Netanyahu. The conversations continue to focus on ways to tackle the crisis in Gaza – a territory that borders both countries.

Continue to the full article | More articles from Jonathan Schanzer

Latest Article from Judith Miller
September 6, 2018 • Fox News
I worked at The New York Times for most of my career. I know the paper. The editorial section, which is separate from the news section, would not have published an anonymous op-ed without the consent of the publisher and a consensus among editorial page editors that the views expressed about President Trump needed to be heard.
But was that the right call?
The extraordinary column was published Wednesday, a day after initial excerpts emerged from Bob Woodward's new book, "Fear: Trump in the White House."
Some say the essay was the pathetic "me too" effort by The New York Times to match the scoops in Woodward's book published in The Washington Post.

Continue to the full article | More articles from Judith Miller

Latest Article from Aymenn Jawad Al-Tamimi
July 13, 2018 • Syria Comment
Discussions of U.S. policy on Syria mostly revolve around two things: counter-terrorism (i.e. combating the Islamic State and other Sunni jihadist groups) and counter-Iran, the latter of which has gained much more prominence since the Trump administration came to power.
Proposals on the counter-Iran angle from many think-tanks largely focus on a policy of containment and/or hurting Iran's Islamic Revolutionary Guard Corps (IRGC) in Syria. At the most ambitious, the policy aim is set at removing the IRGC entirely from Syria, which is similar to Israel's demands on the matter.
Policy recommendations that come about within these frameworks include:

Continue to the full article | More articles from Aymenn Jawad Al-Tamimi

Latest Article from Henry I. Miller
June 6, 2018 • San Jose Mercury News
It's often said that California is a bellwether, a place where nationwide trends begin. For the sake of farmers, particularly those in poor countries where coffee is an economically important crop, let's hope not.
Last month a California judge ruled that because of the state's decades-old notorious Proposition 65, which has given rise to warnings about non-dangerous chemicals everywhere from supermarkets to libraries, coffee sellers must now post warnings about the possible cancer risk posed by a compound in coffee.

Continue to the full article | More articles from Henry I. Miller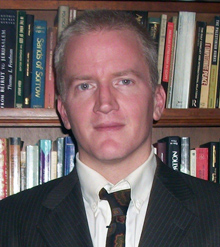 Latest Article from Gary C. Gambill
May 29, 2018 • The National Post
Originally published under the title "Who Screwed up the North Korea Summit? Hint: It Wasn't Bolton's Fault."
In the wake of the collapse of a planned June 12 summit between President Trump and North Korean dictator Kim Jong Un last week, commentators have rushed to point the finger at National Security Advisor John Bolton.

Continue to the full article | More articles from Gary C. Gambill

Latest Article from Jeff Jacoby
May 27, 2018 • The Boston Globe
A POLITICAL PRESSURE GROUP recently announced that it plans to spend upwards of a million dollars on a campaign to get Congress to pass legislation protecting immigrants who were brought illegally to the United States as children — the so-called "Dreamers" — from deportation. Last month, the group launched a TV ad to build support for a bill that would enact Deferred Action for Childhood Arrivals policy, or DACA, into permanent law. Last week, it kicked off a direct-mail blitz, sending flyers to 100,000 households, applauding members of Congress who have come out for the bill. Among the members being singled out for praise are four House Democrats from New Mexico and California, along with Democratic Senator Chris Coons of Delaware.

Continue to the full article | More articles from Jeff Jacoby

Latest Article from Tevi Troy
Learning to Like Ike

The strategic savvy of an underestimated leader
May 4, 2018 • The Weekly Standard
Dwight Eisenhower appears to be having a moment. A popular president who was nevertheless looked down on by the media and the smart set in his time, Ike has grown in historical reputation and is now seen as one of our greatest presidents. Similarly, the 1950s have come down in popular perception as a dull time, but they were a time of peace, prosperity, and American success—and a period in which America made significant social progress.