Latest Article from Matthew RJ Brodsky
August 16, 2018 • ClearCut with Michelle Makori / i24News
Matthew RJ Brodsky joins Michelle Makori on i24News "ClearCut" to discuss the U.S. State Department's formation of the "Iran Action Group" and what it says about the direction of the Trump administration's evolving policy towards the regime in Tehran. They also discuss what European states are up to as they try to find ways to shield their companies from the return of U.S. sanctions in November.

Continue to the full article | More articles from Matthew RJ Brodsky

Latest Article from Clifford May
August 16, 2018 • The Washington Times
Last week, the European Union issued a statement on the Joint Comprehensive Plan of Action, the nuclear weapons deal concluded with Iran's rulers, from which President Trump withdrew three months ago.
"The JCPOA is working and delivering on its goal, namely to ensure that the Iranian programme remains exclusively peaceful as confirmed by the International Atomic Energy Agency (IAEA) in 11 consecutive reports," the statement asserted. "It is a key element of the global nuclear non-proliferation architecture, crucial for the security of Europe, the region, and the entire world. We expect Iran to continue to fully implement all of its nuclear commitments under the JCPOA."

Continue to the full article | More articles from Clifford May

Latest Article from Soeren Kern
August 12, 2018 • Gatestone Institute
Former foreign secretary (and possible future prime minister) Boris Johnson sparked a political firestorm after making politically incorrect comments about the burka and the niqab, the face-covering garments worn by some Muslim women.
The ensuing debate over Islamophobia has revealed the extent to which political correctness is stifling free speech in Britain. It has also exposed deep fissures within the Conservative Party over its future direction and leadership.
In an August 5 essay published by the Daily Telegraph, Johnson argued that he was opposed to Denmark's burka ban because the government should not be telling women what they may or may not wear in public. Johnson wrote:

Continue to the full article | More articles from Soeren Kern

Latest Article from Jonathan Schanzer
August 10, 2018 • New York Post
The last time Canada undertook an act of aggression was in 1999, when it declared war on the United States — in the comedic universe of "South Park," that is. But few were laughing Monday when Saudi Arabia shockingly cut ties with Canada and enacted severe punitive measures against Ottawa.

Continue to the full article | More articles from Jonathan Schanzer

Latest Article from Ilan Berman
August 9, 2018 • Al-Hurra Digital
Thirteen years ago, as the Bush administration and its "freedom agenda" entered its second term in office, New York Times columnist Thomas Friedman took the pulse of popular sentiment in Iran, and came away with some surprising conclusions. Iran, Friedman heard from Iranian expatriates and regime insiders, was the ultimate "red state," where the population did not share the ruling regime's hatred of the West and where people craved greater freedom and democracy. Back then, the prediction turned out to be premature. Whatever its internal problems, Iran's clerical establishment succeeded in weathering discontent with its rule – both then and again just a few years later, when the fraudulent summer 2009 reelection of Mahmoud Ahmadinejad brought millions into the streets in popular protests that coalesced into the so-called "Green Movement." But the assessment Friedman heard back in 2005 may be more apt now. That is because, over the past half-year, Iran has been convulsed by persistent protests that have presented its leaders with the greatest challenge to their legitimacy since the 1979 Islamic Revolution.

Continue to the full article | More articles from Ilan Berman

Latest Article from Judith Miller
Faithful Servant

Michael A. Sheehan (1955–2018) was a soldier and a patriot.
August 2, 2018 • City Journal
With intelligence and ferocity, Michael Sheehan waged titanic, sometimes losing, battles against America's enemies near and far. As a 1977 West Point graduate and young officer in the U.S. Army's Special Forces, he fought drug dealers, insurgents, and terrorists in Central America. While on active duty, and later in a variety of senior civilian posts, he battled al-Qaida, first in Sudan and Afghanistan, and, after 9/11, in New York. While he never lost focus on America's resilient enemies abroad, what angered him most, friends know, was bureaucratic rigidity and passivity, government waste and distraction, and above all, conventional thinking. For the past seven years, he had fought painful, disabling multiple myeloma, a war he lost on July 30 at age 63.

Continue to the full article | More articles from Judith Miller

Latest Article from Asaf Romirowsky
July 18, 2018 • Tablet
As the Trump Administration prepares to release its Middle East peace plan, rumors are many but few of the details have yet come into focus.
Two elements that should be at the center are refugee crises, one real, the other not. There are currently 655,000 Syrian refugees in Jordan and another 1.1 million in Lebanon and 3.5 million Turkey, in addition, there are over six million internally displaced persons. This does not begin to count other Middle Eastern refugees, in Yemen, Sudan, and elsewhere.
In contrast, the UN believes there are over 5 million Palestinians refugees worldwide, while a still classified report from the Obama administration may put the actual number remaining who fled in 1948 at around 30,000.

Continue to the full article | More articles from Asaf Romirowsky

Latest Article from Michael Freund
July 15, 2018 • Jerusalem Post
The Emerald Isle lost a lot of its luster this past week when Ireland's Senate chose to adopt a bill that can best be described as obtuse but, more accurately, as profoundly antisemitic at its core.
Passed by a vote of 25 to 20, with 14 abstentions, the legislation would criminalize the import or sale of items produced by Jews, and only by Jews, in Judea and Samaria. It even goes so far as to impose a sentence of up to five years in prison, and fines of €250,000, on those who violate its terms.

Continue to the full article | More articles from Michael Freund

Latest Article from Aymenn Jawad Al-Tamimi
July 13, 2018 • Syria Comment
Discussions of U.S. policy on Syria mostly revolve around two things: counter-terrorism (i.e. combating the Islamic State and other Sunni jihadist groups) and counter-Iran, the latter of which has gained much more prominence since the Trump administration came to power.
Proposals on the counter-Iran angle from many think-tanks largely focus on a policy of containment and/or hurting Iran's Islamic Revolutionary Guard Corps (IRGC) in Syria. At the most ambitious, the policy aim is set at removing the IRGC entirely from Syria, which is similar to Israel's demands on the matter.
Policy recommendations that come about within these frameworks include:

Continue to the full article | More articles from Aymenn Jawad Al-Tamimi

Latest Article from Henry I. Miller
June 6, 2018 • San Jose Mercury News
It's often said that California is a bellwether, a place where nationwide trends begin. For the sake of farmers, particularly those in poor countries where coffee is an economically important crop, let's hope not.
Last month a California judge ruled that because of the state's decades-old notorious Proposition 65, which has given rise to warnings about non-dangerous chemicals everywhere from supermarkets to libraries, coffee sellers must now post warnings about the possible cancer risk posed by a compound in coffee.

Continue to the full article | More articles from Henry I. Miller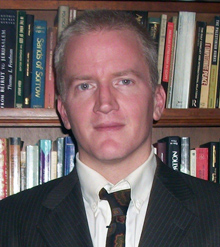 Latest Article from Gary C. Gambill
May 29, 2018 • The National Post
Originally published under the title "Who Screwed up the North Korea Summit? Hint: It Wasn't Bolton's Fault."
In the wake of the collapse of a planned June 12 summit between President Trump and North Korean dictator Kim Jong Un last week, commentators have rushed to point the finger at National Security Advisor John Bolton.

Continue to the full article | More articles from Gary C. Gambill

Latest Article from Jeff Jacoby
May 27, 2018 • The Boston Globe
A POLITICAL PRESSURE GROUP recently announced that it plans to spend upwards of a million dollars on a campaign to get Congress to pass legislation protecting immigrants who were brought illegally to the United States as children — the so-called "Dreamers" — from deportation. Last month, the group launched a TV ad to build support for a bill that would enact Deferred Action for Childhood Arrivals policy, or DACA, into permanent law. Last week, it kicked off a direct-mail blitz, sending flyers to 100,000 households, applauding members of Congress who have come out for the bill. Among the members being singled out for praise are four House Democrats from New Mexico and California, along with Democratic Senator Chris Coons of Delaware.

Continue to the full article | More articles from Jeff Jacoby

Latest Article from Tevi Troy
Learning to Like Ike

The strategic savvy of an underestimated leader
May 4, 2018 • The Weekly Standard
Dwight Eisenhower appears to be having a moment. A popular president who was nevertheless looked down on by the media and the smart set in his time, Ike has grown in historical reputation and is now seen as one of our greatest presidents. Similarly, the 1950s have come down in popular perception as a dull time, but they were a time of peace, prosperity, and American success—and a period in which America made significant social progress.