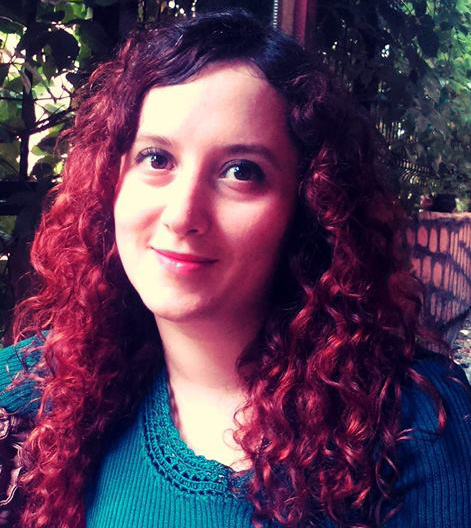 Latest Article from Uzay Bulut
February 21, 2019 • Gatestone Institute
Istanbul recently hosted the second "International Islamic Union Congress," sponsored mainly by the Strategic Research Center for Defenders of Justice (ASSAM), which is headed by Turkish President Recep Tayyip Erdogan's chief military advisor, Adnan Tanriverdi, a retired lieutenant general and an Islamist .

Continue to the full article | More articles from Uzay Bulut

Latest Article from Michael Freund
February 22, 2019 • Jerusalem Post
With less than two months to go before elections, much of the hype in the media has been focused on the parties vying for Israel's Center, which ostensibly occupy the middle ground of the nation's political spectrum.
The two prime examples of this phenomenon are Benny Gantz's Israel Resilience Party and Yair Lapid's Yesh Atid, which some polls indicate could muster a combined total of more than one-fourth of the seats in the Knesset.
That means that a quarter of the electorate is considering casting a ballot for parties that are viewed as neither Left nor Right, but, rather, firmly ensconced somewhere in between.

Continue to the full article | More articles from Michael Freund

Latest Article from Ilan Berman
February 21, 2019 • The Hill
Can Israel really rely on the Kremlin to preserve its security? That question has preoccupied policymakers in Jerusalem ever since Russia's formal intervention into the Syrian civil war in September 2015. In the three-and-a-half years since, diplomatic contacts between Jerusalem and Moscow have ballooned, with Israeli Prime Minister Benjamin Netanyahu making multiple, high-profile trips to the Russian capital to coordinate his government's approach to Syria with Russia's presence and priorities there. For a while, at least, this strategy seemed to work. Netanyahu received repeated assurances from the Kremlin that it was committed to protecting Israel's northern border, and Russia's military made that mission a major part of its operations in the Syrian theater. The two countries also established a formal "deconfliction" mechanism to prevent military mishaps — a system that, despite some slips, has largely functioned as intended. Increasingly, however, there are signs that the Russo-Israeli understanding over Syria has begun seriously fraying.

Continue to the full article | More articles from Ilan Berman

Latest Article from Clifford May
February 21, 2019 • The Washington Times
In Warsaw last week, the Trump administration convened a conference on peace and security in the Middle East. The two-day ministerial did not change the world. But it did highlight significant ways in which the world has changed.
Envoys arrived from more than 60 countries, including 10 Arab nations. The one head of state was Israeli Prime Minister Benjamin Netanyahu, who was clearly pleased to be getting together with his neighbors. And they did not seem displeased to be getting together with him.

Continue to the full article | More articles from Clifford May

Latest Article from Asaf Romirowsky
February 19, 2019 • Begin-Sadat Center for Strategic Studies
On a superficial level, the American divide regarding Israel's status in US politics is about the role of Jews as a minority. According to one view, Jews are increasingly viewed as white, wealthy, and thus inherently racist, with indefensible connections to an Israel that is a colonial outpost of the imperial West. It is, as Michelle Alexander put it in The New York Times, "one of the great moral challenges of our time."

Continue to the full article | More articles from Asaf Romirowsky

Latest Article from Matthew RJ Brodsky
February 18, 2019 • The Newsmakers / TRT World
Are Israel and Iran destined to drag the wider Middle East towards a regional war? Is Israeli Prime Minister Bibi Netanyahu just posturing militarily in the run up to the elections? Is President Trump and PM Netanyahu responsible for the increased regional tensions and pitting the Arab world against its Persian neighbors? Matthew RJ Brodsky joins Tehran-based and pro-regime analyst, Seyed Mostafa Khoshcheshm, on TRT World's "The Newsmakers" to discuss.

Continue to the full article | More articles from Matthew RJ Brodsky

Latest Article from Soeren Kern
February 18, 2019 • Gatestone Institute
January 1. Four teenage migrants — three Afghans and one Iranian — assaulted more than a dozen passersby in Amberg. Twelve people between the ages of 13 and 42 were injured in the attacks; a 17-year-old was hospitalized for a head injury. Bavarian Interior Minister Joachim Herrmann said the four perpetrators cannot be deported for legal reasons:
"Anyone who indiscriminately beats uninvolved passersby shows that he is not seeking protection in our society. The drunken perpetrators can expect no understanding in our country, but only the full hardness of the rule of law. Currently, deportation is not legally possible in any case. We are working hard to change that."

Continue to the full article | More articles from Soeren Kern

Latest Article from Jonathan Schanzer
February 4, 2019 • Washington Examiner
When Airbnb, the online lodging service, announced in November that it would ban Israeli listings in the disputed West Bank, hardcore anti-Israel groups took an undeserved victory lap. Surprisingly, though, the credit belongs to Human Rights Watch, an nongovernmental organization with seemingly no reason to enter into the circus of anti-Israel activism.

Continue to the full article | More articles from Jonathan Schanzer

Latest Article from Judith Miller
January 15, 2019 • Fox News
The Grand Canyon National Park is celebrating its 100th anniversary with a partial government shutdown.
While a battle in Washington rages over whether the national parks should also be closed 'til the shutdown ends to protect them and their visitors, thousands of tourists have continued streaming into this breathtaking, majestic gorge 6,800 feet above sea level, one of the seven great natural wonders of the world. Although some national parks have been forced to close or have been reportedly plagued by vandalism, overflowing trash containers and overwhelmed water and sewage systems, the Grand Canyon's mystique is undiminished. My visit there this past weekend was nothing short of magical.

Continue to the full article | More articles from Judith Miller

Latest from Aymenn Jawad Al-Tamimi's Blog
December 24, 2018 at 10:30 pm
As conflict winds down in many parts of Syria, one major question is how certain communities will be put back together again, particularly when events took on a sectarian angle. For example, the town of Busra al-Sham in east Deraa countryside of southern Syria had a substantial Shi'i minority before the war. Following the town's fall to the rebels in March 2015, the entire Shi'i community of the town fled. Though Busra al-Sham entered into a reconciliation agreement through Russian mediation in the summer of this year, the Shi'a of Busra al-Sham have not yet returned to the town.

Continue to the full blog post | More blog posts from Aymenn Jawad Al-Tamimi

Latest Article from Henry I. Miller , M.D.
December 18, 2018 • American Greatness
James Freeman wrote a recent Wall Street Journal column about the "authenticity" problems facing possible 2020 Democratic presidential candidates Senator Elizabeth Warren and Representative Beto O'Rourke. But former Vice-President Joe Biden, the current frontrunner according to a CNN poll released earlier this month, arguably has even more formidable baggage.

Continue to the full article | More articles from Henry I. Miller , M.D.

Latest Article from Tevi Troy
December 17, 2018 • National Review Online
For the past five years, based on the initial suggestion of the resourceful Kathryn Jean Lopez, I've had the privilege of closing out the year with NRO readers, looking back on the books that made an impression on me. For this year's holiday retrospective, I want to take a slightly different tack, and take you, Dear Reader, on a tour of notable books by starting with a few key categories I know NRO readers would enjoy.