Latest Article from Michael Freund
April 24, 2019 • The Jerusalem Post
By any rational yardstick, the legacy of medieval Spanish Jewry should long ago have met its demise. The community, Europe's largest and most influential at the time, was expelled in 1492 and scattered to the wind, spreading throughout the Middle East, the Balkans and North Africa. Few cultures could possibly hope to survive such a catastrophic and collective trauma, as its adherents were forced to rebuild their lives in foreign lands.
Nonetheless, defying all the odds, Spanish Jewry's unique cultural, linguistic and religious traditions continue to live on – and it behooves Israel and the Jewish people to do more to cultivate and nourish this critical part of our people's heritage.

Continue to the full article | More articles from Michael Freund

Latest Article from Clifford May
April 24, 2019 • The Washington Times
Afghanistan is often said to be America's longest war, but that's imprecise. Afghanistan is the longest battle in what some of us insist on calling The Long War. When did the conflict begin?
In 1996, Osama bin Laden issued a "Declaration of War Against the Americans." Most analysts saw him as nobody a superpower enjoying a post-Cold War peace dividend need worry about.
In 1998, he signed a fatwa on behalf of the "World Islamic Front for Jihad Against Jews and Crusaders," proclaiming that killing "Americans and their allies — civilians and military — is an individual duty for every Muslim who can do it in any country in which it is possible to do it."

Continue to the full article | More articles from Clifford May

Latest Article from Matthew RJ Brodsky
April 23, 2019 • ClearCut with Michelle Makori / i24News
Matthew RJ Brodsky joins Eric Mandel, Director of the Middle East Political Information Network, and Michelle Makori on i24News "ClearCut" to discuss U.S. peace envoy Jared Kushner's comments at the Time Magazine 100 gathering, where he seemed to downplay the two-state option in the administration's peace proposal. Kushner confirmed the U.S. peace parameters will be revealed after Ramadan, which ends on June 4. They also discussed Israeli PM Netanyahu's announcement that he's looking into naming an area in the Golan after President Trump, who recognized Israel's sovereignty over the area on behalf of the U.S. a few weeks ago.

Continue to the full article | More articles from Matthew RJ Brodsky

Latest Article from Ilan Berman
April 2019 • AFPC Iran Strategy Brief No. 13
In the Spring of 2017, the management of the Broadcasting Board of Governors (BBG), the U.S. government's official coordinating body for international media, approached the American Foreign Policy Council with a request. In response to persistent criticism from lawmakers on Capitol Hill, as well as mounting pressure from the newly-inaugurated Trump administration, the agency sought to commission an independent review of the content of its Persian-language media outreach. Such a process, BBG professionals explained, would help the agency to identify and rectify significant deficiencies at a time when the role of U.S. broadcasting toward the Islamic Republic was a topic of growing scrutiny (and skepticism) among those formulating the country's strategy toward Iran.

Continue to the full article | More articles from Ilan Berman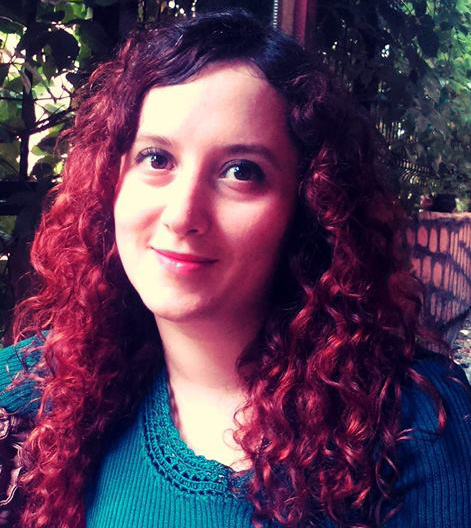 Latest Article from Uzay Bulut
April 21, 2019 • Gatestone Institute
Christians are being massacred in Nigeria by Fulani and Boko Haram jihadists -- and no one seems to care.
The most severe persecution of these defenseless Christians -- who make up half of Nigeria's total population -- has been taking place mostly in the Muslim north of the country, which is governed by sharia law, and in the states known as the "Middle Belt," which are a transition zone between the northern and southern states.
According to the human rights organization International Christian Concern (ICC):

Continue to the full article | More articles from Uzay Bulut

Latest Article from Judith Miller
Not O.K.!

A perverse Broadway revival of a classic American musical imposes brutal interpretations.
April 19, 2019 • City Journal
Would you attend a revival of a musical that sets The Sound of Music in Auschwitz? How about setting The King and I on the Bataan Death March? Mary Poppins on Mars, anyone? Broadway has lots of bad ideas. The current revival of Rodgers and Hammerstein's Oklahoma!, the iconic American musical, is another. It's not easy to turn an American classic about the joy of beautiful mornings and corn as high as an elephant's eye in a land of open skies and endless promise into an attack on American gun culture, sexual politics, class discrimination, and a corrupt system of justice, but yippee-oh-ki-yay, director Daniel Fish's revival—or, more accurately, his reinvention—has done just that.

Continue to the full article | More articles from Judith Miller

Latest Article from Soeren Kern
April 19, 2019 • Gatestone Institute
Spanish prosecutors have opened a criminal investigation to determine whether the secretary general of Vox, a fast-rising Spanish populist party, is guilty of hate speech for warning of an "Islamist invasion."
The criminal inquiry, based on a complaint from a Muslim activist group, appears aimed at silencing critical discussion of Islam ahead of national elections on April 28. More broadly, however, the case poses a potentially immeasurable threat to the exercise of free speech in Spain.

Continue to the full article | More articles from Soeren Kern

Latest Article from Asaf Romirowsky
April 5, 2019 • Begin-Sadat Center for Strategic Studies
In Benny Gantz's first campaign speech, he attempted to take shots at Netanyahu. In the process, he provided telling clues about his attitude towards American Jews:
In a month and a half, we will all choose between a ruler who has English from Boston, heavy makeup, and luxury suits – and an Israeli leadership which is real, caring, authentic, and not phony.
Gantz attacked Netanyahu for the time he spent in the US representing Israel at the UN and elsewhere:

Continue to the full article | More articles from Asaf Romirowsky

Latest Article from Jonathan Schanzer
April 1, 2019 • FDD Memo
Turkey is experiencing one of the worst economic downturns in its history. Following the record devaluation of the lira, which lost 28 percent of its value in 2018,1 the Turkish economy is now in recession for the first time in a decade.2 GDP per capita slipped to $9,632, cancelling all gains made since 2007.14
Turkey's Support for Venezuela
Since 2017, Ankara and Caracas have inked major cooperation agreements on defense and commerce. As a result, the bilateral trade volume grew tenfold, mainly due to Venezuelan gold exports. In 2018, Turkey imported some $900 million worth of precious metals from Venezuela.15

Continue to the full article | More articles from Jonathan Schanzer

Latest from Aymenn Jawad Al-Tamimi's Blog
December 24, 2018 at 10:30 pm
As conflict winds down in many parts of Syria, one major question is how certain communities will be put back together again, particularly when events took on a sectarian angle. For example, the town of Busra al-Sham in east Deraa countryside of southern Syria had a substantial Shi'i minority before the war. Following the town's fall to the rebels in March 2015, the entire Shi'i community of the town fled. Though Busra al-Sham entered into a reconciliation agreement through Russian mediation in the summer of this year, the Shi'a of Busra al-Sham have not yet returned to the town.

Continue to the full blog post | More blog posts from Aymenn Jawad Al-Tamimi

Latest Article from Henry I. Miller , M.D.
December 18, 2018 • American Greatness
James Freeman wrote a recent Wall Street Journal column about the "authenticity" problems facing possible 2020 Democratic presidential candidates Senator Elizabeth Warren and Representative Beto O'Rourke. But former Vice-President Joe Biden, the current frontrunner according to a CNN poll released earlier this month, arguably has even more formidable baggage.

Continue to the full article | More articles from Henry I. Miller , M.D.

Latest Article from Tevi Troy
December 17, 2018 • National Review Online
For the past five years, based on the initial suggestion of the resourceful Kathryn Jean Lopez, I've had the privilege of closing out the year with NRO readers, looking back on the books that made an impression on me. For this year's holiday retrospective, I want to take a slightly different tack, and take you, Dear Reader, on a tour of notable books by starting with a few key categories I know NRO readers would enjoy.