Latest Article from Jonathan Schanzer
Summer 2019 • Israel Studies
INTRODUCTION
In 1995, Victor LeVine of Washington University in St. Louis penned an article in the journal Terrorism and Political Violence on the "logomachy" of terrorism. A logomachy is a "dispute about or concerning words", and no word has sparked more dispute in recent years than "terrorism". The definitional debate has only increased in the years after the September 11, 2001 attacks, as the field of terrorism studies has grown. Yet, an unanimously agreed-upon, meaningful, and universal definition of the act remains elusive.

Continue to the full article | More articles from Jonathan Schanzer

Latest Article from Michael Freund
March 15, 2019 • The Jerusalem Post
With predictable petulance, the Palestinian leadership has been deliberately raising tensions on the Temple Mount, seeking to exploit the sensitive preelection season in Israel to further strengthen its hold on the holy site.
In recent weeks, both in word and deed, the Palestinian Authority and the Jordanian-Palestinian Wakf Islamic religious trust have engaged in a reckless campaign of incitement and slander against the Jewish state that culminated in a fire-bomb attack on an Israel Police station on the Temple Mount on Tuesday.

Continue to the full article | More articles from Michael Freund

Latest Article from Ilan Berman
March 13, 2019 • Al-Hurra Digital
Over the past decade, Morocco's extensive efforts to promote its brand of tolerant Islam as an antidote to the extremism of ISIS and other Islamic radicals has put the kingdom on the intellectual front lines of the "war of ideas" in the Muslim world. Less well known, however, are the country's domestic efforts to mitigate its own internal Islamist problem.

Continue to the full article | More articles from Ilan Berman

Latest Article from Clifford May
March 13, 2019 • The Washington Times
A freshman member of Congress openly espouses bigotry toward Jews and Israel. Her fellow Democrats, with only a few exceptions, fail to forcefully condemn her words and views. Troubling to be sure, but let's remember: This gnarly tree grows in an old, luxuriant and global forest.
Examples? In Belgium last week, the annual Carnival parade included floats carrying oversize effigies of religious Jews, snarling men with big noses, sitting atop bags of money, one with a rat perched atop his shoulder.

Continue to the full article | More articles from Clifford May

Latest Article from Soeren Kern
March 11, 2019 • Gatestone Institute
February 1. A 37-year-old Ugandan mother-of-three became the first person to be found guilty of female genital mutilation (FGM) in Britain, where FGM has been a criminal offense since 1985. The Central Criminal Court of England and Wales, known as the Old Bailey, heard how the woman performed FGM on her three-year-old girl. The woman claimed the girl "fell on metal and it ripped her private parts" after she had climbed to get a biscuit. Prosecutor Caroline Carberry QC told the court that investigators found evidence in the woman's home in East London of spells and curses apparently aimed at "silencing" police officers, social workers and lawyers:

Continue to the full article | More articles from Soeren Kern

Latest Article from Matthew RJ Brodsky
March 11, 2019 • The Newsmakers / TRT World
Eight years ago an uprising in Syria sparked the deadliest war of the decade. The UN says it will cost close to $400 billion to rebuild the country while other estimates are far lower. But is Syria even ready for reconstruction? Will sanctions prevent rebuilding? Can Russia and Iran afford to foot the bill? And how can Syria return to normality? Matthew RJ Brodsky joins co-founder of People Demand Change Bassam Barabandi, Security Analyst at the SETA Foundation Omer Ozkizilcik, Russian foreign policy researcher at Oxford University Samuel Ramani, coordinator at the Center for Iranian Studies in Ankara Serhan Afacan, on TRT World's The Newsmakers with Imran Garda.

Continue to the full article | More articles from Matthew RJ Brodsky

Latest Article from Judith Miller
March 5, 2019 • The New York Post
Democratic leaders will put forward a vote on the House floor Wednesday to denounce anti-Semitism in the wake of Rep. Ilhan Omar's latest inflammatory remarks about Jewish support for Israel. But it's unlikely that Omar will pay a real price for her bigotry.
Speaking about Israel and the Palestinians last week at a panel at Busboys & Poets, a "community-gathering space" in Washington, Omar (D-Minn.) demanded the right to "talk about the political influence in this country that says it is OK for people to push for allegiance to a foreign country."

Continue to the full article | More articles from Judith Miller

Latest Article from Asaf Romirowsky
Spring 2019 • Middle East Quarterly
Edward Said called Palestinians "the victims of the victims," and such Holocaust inversion has been baked into the Palestinian story, turning Jews and Israelis into Nazis. This strategy of feigned victimhood and weakness underlies the success story of the Palestinian narrative.

Continue to the full review | More reviews and articles from Asaf Romirowsky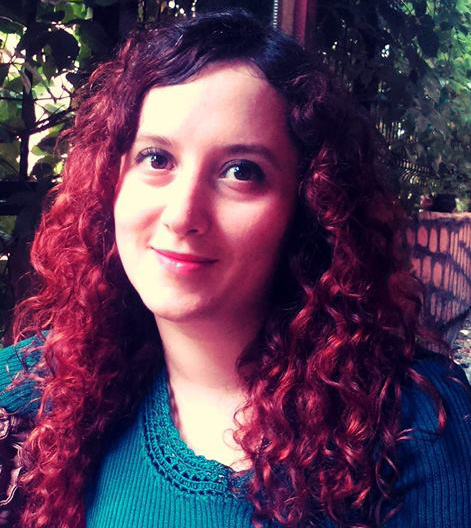 Latest Article from Uzay Bulut
February 21, 2019 • Gatestone Institute
Istanbul recently hosted the second "International Islamic Union Congress," sponsored mainly by the Strategic Research Center for Defenders of Justice (ASSAM), which is headed by Turkish President Recep Tayyip Erdogan's chief military advisor, Adnan Tanriverdi, a retired lieutenant general and an Islamist .

Continue to the full article | More articles from Uzay Bulut

Latest from Aymenn Jawad Al-Tamimi's Blog
December 24, 2018 at 10:30 pm
As conflict winds down in many parts of Syria, one major question is how certain communities will be put back together again, particularly when events took on a sectarian angle. For example, the town of Busra al-Sham in east Deraa countryside of southern Syria had a substantial Shi'i minority before the war. Following the town's fall to the rebels in March 2015, the entire Shi'i community of the town fled. Though Busra al-Sham entered into a reconciliation agreement through Russian mediation in the summer of this year, the Shi'a of Busra al-Sham have not yet returned to the town.

Continue to the full blog post | More blog posts from Aymenn Jawad Al-Tamimi

Latest Article from Henry I. Miller , M.D.
December 18, 2018 • American Greatness
James Freeman wrote a recent Wall Street Journal column about the "authenticity" problems facing possible 2020 Democratic presidential candidates Senator Elizabeth Warren and Representative Beto O'Rourke. But former Vice-President Joe Biden, the current frontrunner according to a CNN poll released earlier this month, arguably has even more formidable baggage.

Continue to the full article | More articles from Henry I. Miller , M.D.

Latest Article from Tevi Troy
December 17, 2018 • National Review Online
For the past five years, based on the initial suggestion of the resourceful Kathryn Jean Lopez, I've had the privilege of closing out the year with NRO readers, looking back on the books that made an impression on me. For this year's holiday retrospective, I want to take a slightly different tack, and take you, Dear Reader, on a tour of notable books by starting with a few key categories I know NRO readers would enjoy.