Latest Article from Ilan Berman
June 20, 2018 • The National Interest
Just how effective is the Kremlin's counterterrorism strategy? Russia's leaders have long extolled the proactive measures taken by the country's assorted security services to keep its citizens safe from extremist elements, and periodic skirmishes between police and Islamic radicals continue to take place throughout the Federation. But the actual impact of Russia's anti-terror efforts remains largely unverified. That's the conclusion of a recent expose from Novaya Gazeta, one of Russia's last remaining independent newspapers. According to the study, while Russia's numerous and overlapping security agencies "regularly report" on the effectiveness of the measures taken by their departments, "it is not possible to verify all this information for the most part." That is because, "with rare exceptions," the names of those who either attempt or actually commit terrorist acts are withheld from the public. Similarly, "with few exceptions, nothing is known about the trials of the defendants . . . or about the sentences passed." The result is that the true state of Russia's security environment is opaque—and the Kremlin's depiction of it deeply unreliable.

Continue to the full article | More articles from Ilan Berman

Latest Article from Clifford May
June 20, 2018 • The Washington Times
Decade after decade, one U.S. president after another, Democrat and Republican alike, knew that the tyrants who rule North Korea were slowly but surely developing the means to incinerate American cities. Those presidents did nothing, or at least nothing effective.
President Trump could have responded by tweeting: "Clinton, Bush, Obama left me a mess! Too late now! Sad!" Instead, he decided he would try to solve a problem that has become a crisis.

Continue to the full article | More articles from Clifford May

Latest Article from Matthew RJ Brodsky
June 18, 2018 • Perspectives with Ayman Sikseck / i24News
The Assad regime accuses the U.S. coalition of carrying out airstrikes that targeted the Syrian army and Iranian proxies at Al-Harra near the eastern border town of Albu Kamal. But was the U.S. behind it? Other theories included the Russians, ISIS, or Israel. Matthew RJ Brodsky joins Ayman Sikseck on i24News "Perspectives" and explains why Israel carried out the attack and what the message was behind the action.

Continue to the full article | More articles from Matthew RJ Brodsky

Latest Article from Soeren Kern
June 17, 2018 • Gatestone Institute
Muslims across Europe are marking the end of Ramadan, the Islamic holy month, which in 2018 was observed between May 17 and June 15, in accordance with the Islamic lunar calendar.
Ramadan, a major topic for public discussion in Europe this year, received considerable media coverage, a reflection of Islam's rising influence.
Muslim leaders sought to leverage the media attention to showcase Ramadan — a time when Muslims abstain from eating and drinking between sunrise and sunset, to commemorate, according to Islamic tradition, the revelation of the Quran to Mohammed — as the peaceful nature of Islam in Europe.

Continue to the full article | More articles from Soeren Kern

Latest Article from Judith Miller
June 15, 2018 • City Journal
The Justice Department's Office of the Inspector General's long-awaited report found no explicit political agenda or motivation for former FBI director James Comey's "extraordinary" violations of FBI and DOJ rules, regulations, policies, and procedures. Nor did the 568-page report challenge Comey's decision not to prosecute Hillary Clinton for her use of a private email in handling secret information while serving as President Barack Obama's Secretary of State. "We found no evidence that the conclusions by department prosecutors were affected by bias or other improper considerations," concluded Michael Horowitz, the independent-minded inspector general, after reviewing 1.2 million documents and interviewing more than 100 witnesses.

Continue to the full article | More articles from Judith Miller

Latest Article from Jonathan Schanzer
June 14, 2018 • Foreign Policy
Just over a year ago, four of America's Arab allies — Saudi Arabia, the United Arab Emirates, Bahrain, and Egypt — severed relations with Qatar, another key U.S. ally. They enacted a land, sea, and air blockade to punish the tiny emirate for what they claimed was Doha's "embrace of various terrorist" entities. Observers widely thought the diplomatic spat would be patched up within a few months. After all, this was hardly the first time Qatar and its Gulf neighbors had squabbled.

Continue to the full article | More articles from Jonathan Schanzer

Latest Article from Asaf Romirowsky
June 12, 2018 • Tablet
The Mennonite Central Committee (MCC) was founded in the 1920s and currently is supported by 15 separate church groups as "the relief, development and service arm" of the Mennonite and Brethren in Christ churches in the United States and Canada. They are closely related to that other, better known group of Anabaptists, the Amish. According to their mission they, "seek to demonstrate God's love by working among people suffering from poverty, conflict, oppression and natural disaster." But in recent years, the MCC has emerged as a strong supporter of anti-Israel causes, including a group that calls on Israelis not to serve in the Israel Defense Forces.

Continue to the full article | More articles from Asaf Romirowsky

Latest Article from Henry I. Miller
June 6, 2018 • San Jose Mercury News
It's often said that California is a bellwether, a place where nationwide trends begin. For the sake of farmers, particularly those in poor countries where coffee is an economically important crop, let's hope not.
Last month a California judge ruled that because of the state's decades-old notorious Proposition 65, which has given rise to warnings about non-dangerous chemicals everywhere from supermarkets to libraries, coffee sellers must now post warnings about the possible cancer risk posed by a compound in coffee.

Continue to the full article | More articles from Henry I. Miller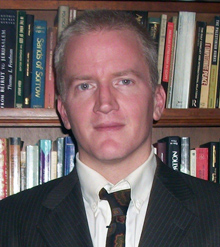 Latest Article from Gary C. Gambill
May 29, 2018 • The National Post
Originally published under the title "Who Screwed up the North Korea Summit? Hint: It Wasn't Bolton's Fault."
In the wake of the collapse of a planned June 12 summit between President Trump and North Korean dictator Kim Jong Un last week, commentators have rushed to point the finger at National Security Advisor John Bolton.

Continue to the full article | More articles from Gary C. Gambill

Latest Article from Jeff Jacoby
May 27, 2018 • The Boston Globe
A POLITICAL PRESSURE GROUP recently announced that it plans to spend upwards of a million dollars on a campaign to get Congress to pass legislation protecting immigrants who were brought illegally to the United States as children — the so-called "Dreamers" — from deportation. Last month, the group launched a TV ad to build support for a bill that would enact Deferred Action for Childhood Arrivals policy, or DACA, into permanent law. Last week, it kicked off a direct-mail blitz, sending flyers to 100,000 households, applauding members of Congress who have come out for the bill. Among the members being singled out for praise are four House Democrats from New Mexico and California, along with Democratic Senator Chris Coons of Delaware.

Continue to the full article | More articles from Jeff Jacoby

Latest Article from Michael Freund
May 25, 2018 • Jerusalem Post
As a rising tide of extremism and antisemitism sweeps across Europe, much of the focus has been on a wave of incidents that has engulfed France and Germany, two of the continent's largest powers.
While events on the streets of Paris and Berlin, cities which have become increasingly dangerous for Jews, most certainly warrant our attention and concern, it would be a grave error to conclude that the problem is confined primarily to these two countries.
Indeed, the sad fact is that Croatia, a much smaller member of the European Union, is home to perhaps one of the largest, most pervasive and troubling revivals of neo-fascism in recent decades.

Continue to the full article | More articles from Michael Freund

Latest Article from Tevi Troy
Learning to Like Ike

The strategic savvy of an underestimated leader
May 4, 2018 • The Weekly Standard
Dwight Eisenhower appears to be having a moment. A popular president who was nevertheless looked down on by the media and the smart set in his time, Ike has grown in historical reputation and is now seen as one of our greatest presidents. Similarly, the 1950s have come down in popular perception as a dull time, but they were a time of peace, prosperity, and American success—and a period in which America made significant social progress.