Latest Article from Michael Freund
April 19, 2019 • The Jerusalem Post
Passover is upon us, and for the next week, Jewish homes throughout the world will be filled with the familiar and unmistakable sound of crunching matzah, as a virtual symphony of consumption of unleavened bread is performed with gusto.
Flakes will fly, as small pieces of matzah flutter through the air, showering our dishes, cutlery and glassware with a thin layer of crumbs, each one unique as a snowflake, perhaps to remind us somewhat vividly of our own individuality.

Continue to the full article | More articles from Michael Freund

Latest Article from Clifford May
April 17, 2019 • The Washington Times
Socialism is cool again, thanks not least to septuagenarian Sen. Bernie Sanders and millennial Rep. Alexandria Ocasio-Cortez (aka AOC). Socialism has been cool before, of course, notably during the Great Depression and what became known as the Sixties, the era of Vietnam, the civil rights movement, hippies and the (old) New Left.
As a reporter for my high school newspaper in the later period, I interviewed Earl Browder, who had been general secretary of the Communist Party USA during the 1930s. He coined the slogan: "Communism is 20th century Americanism."

Continue to the full article | More articles from Clifford May

Latest Article from Judith Miller
April 17, 2019 • Tablet
The Lehman Trilogy is the hottest play in town—required viewing for the financial and theatrically minded cognoscenti, the new Hamilton for wealthy New York hipsters. A ticket that originally sold at $95 at the Park Avenue Armory now goes for $1,200 on StubHub, if you can nab one.

Continue to the full article | More articles from Judith Miller

Latest Article from Ilan Berman
April 16, 2019 • Al-Hurra Digital
On April 9th, voters in Israel went to the polls in national elections that had long been anticipated and hotly debated. The vote was a referendum on the tenure of conservative Prime Minister Benjamin Netanyahu, who is now on track to become the country's longest-serving head of state. It was also a public vetting of sorts for Netanyahu's center-left opposition, headed by retired general Benny Gantz, which was hoping that voters were finally ready for a fresh face to represent Israeli politics. One thing last week's election was definitely not about, however, was the Palestinians. In fact, the question of revived peace talks with the Palestinian Authority, once a top agenda item for virtually all of Israel's political parties, was conspicuously absent from the ballot box – and from the calculus of most voters.

Continue to the full article | More articles from Ilan Berman

Latest Article from Matthew RJ Brodsky
April 15, 2019 • ClearCut with Michelle Makori / i24News
Matthew RJ Brodsky joins Senior Washington Correspondent Dan Raviv, and Shai Franklin on i24News "ClearCut" with Michelle Makori to discuss the latest rumors about the Trump administration's peace deal.

Continue to the full article | More articles from Matthew RJ Brodsky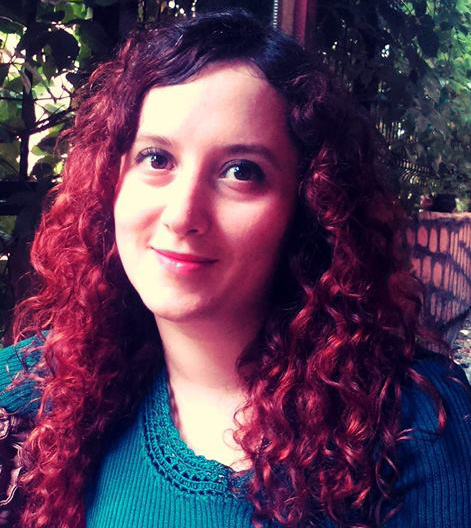 Latest Article from Uzay Bulut
April 7, 2019 • Gatestone Institute
Addressing a rally ahead of the March 31 municipal elections in Turkey, President Recep Tayyip Erdogan announced plans to convert the Hagia Sophia museum, originally a Byzantine cathedral, into a mosque.
Erdogan repeated this statement the following day during a televised interview. "Hagia Sophia will no longer be called a museum," he declared. "Its status will change. We will call it a mosque."
Erdogan took the opportunity to respond to foreign officials critical of his intention to violate the former church by venting against Israel.

Continue to the full article | More articles from Uzay Bulut

Latest Article from Asaf Romirowsky
April 5, 2019 • Begin-Sadat Center for Strategic Studies
In Benny Gantz's first campaign speech, he attempted to take shots at Netanyahu. In the process, he provided telling clues about his attitude towards American Jews:
In a month and a half, we will all choose between a ruler who has English from Boston, heavy makeup, and luxury suits – and an Israeli leadership which is real, caring, authentic, and not phony.
Gantz attacked Netanyahu for the time he spent in the US representing Israel at the UN and elsewhere:

Continue to the full article | More articles from Asaf Romirowsky

Latest Article from Jonathan Schanzer
April 1, 2019 • FDD Memo
Turkey is experiencing one of the worst economic downturns in its history. Following the record devaluation of the lira, which lost 28 percent of its value in 2018,1 the Turkish economy is now in recession for the first time in a decade.2 GDP per capita slipped to $9,632, cancelling all gains made since 2007.14
Turkey's Support for Venezuela
Since 2017, Ankara and Caracas have inked major cooperation agreements on defense and commerce. As a result, the bilateral trade volume grew tenfold, mainly due to Venezuelan gold exports. In 2018, Turkey imported some $900 million worth of precious metals from Venezuela.15

Continue to the full article | More articles from Jonathan Schanzer

Latest Article from Soeren Kern
March 19, 2019 • Gatestone Institute
The unlawful arrest of a Christian street preacher in London has drawn attention to the continuing use of hate speech laws to silence Christians in multicultural Britain — even as incendiary speech by Muslim extremists is routinely ignored.
On February 23, Oluwole Ilesanmi, a 64-year-old Nigerian evangelist known as Preacher Olu, was arrested at Southgate Station in North London after complaints that his message about Jesus was "Islamophobic." A video of the arrest, viewed more than two million times, shows how two police officers ordered the man to stop preaching because "nobody wants to listen to that," confiscated his Bible and then arrested him for "a breach of peace."

Continue to the full article | More articles from Soeren Kern

Latest from Aymenn Jawad Al-Tamimi's Blog
December 24, 2018 at 10:30 pm
As conflict winds down in many parts of Syria, one major question is how certain communities will be put back together again, particularly when events took on a sectarian angle. For example, the town of Busra al-Sham in east Deraa countryside of southern Syria had a substantial Shi'i minority before the war. Following the town's fall to the rebels in March 2015, the entire Shi'i community of the town fled. Though Busra al-Sham entered into a reconciliation agreement through Russian mediation in the summer of this year, the Shi'a of Busra al-Sham have not yet returned to the town.

Continue to the full blog post | More blog posts from Aymenn Jawad Al-Tamimi

Latest Article from Henry I. Miller , M.D.
December 18, 2018 • American Greatness
James Freeman wrote a recent Wall Street Journal column about the "authenticity" problems facing possible 2020 Democratic presidential candidates Senator Elizabeth Warren and Representative Beto O'Rourke. But former Vice-President Joe Biden, the current frontrunner according to a CNN poll released earlier this month, arguably has even more formidable baggage.

Continue to the full article | More articles from Henry I. Miller , M.D.

Latest Article from Tevi Troy
December 17, 2018 • National Review Online
For the past five years, based on the initial suggestion of the resourceful Kathryn Jean Lopez, I've had the privilege of closing out the year with NRO readers, looking back on the books that made an impression on me. For this year's holiday retrospective, I want to take a slightly different tack, and take you, Dear Reader, on a tour of notable books by starting with a few key categories I know NRO readers would enjoy.