Latest Article from Clifford May
January 22, 2019 • The Washington Times
China, Russia and Iran are very different nations in very different parts of the world, but they have three significant commonalities: All once were great empires. All are now ruled by men who aspire to build great empires anew. All regard the United States as their rival and adversary.
Al Qaeda and the Islamic State also dream of empire, one that would replace the Ottoman Empire, which collapsed in 1922, and its affiliated caliphate, which was abolished two years later.
Important to note: Iran's rulers are not seeking to build a Persian or Iranian empire. Like al Qaeda and the Islamic State, they intend to resurrect a specifically Islamic empire, albeit one dominated by Shia rather than Sunni Muslims.

Continue to the full article | More articles from Clifford May

Latest Article from Matthew RJ Brodsky
January 16, 2019 • Take :30 with Shayna Estulin / i24News
Matthew RJ Brodsky joins Shayna Estulin on i24News "Take :30" to discuss the suicide bombing claimed by the Islamic State in the northern Syria town of Manbij that claimed the lives of several U.S. servicemen. Brodsky explains that what happened may be more complicated than just an attack by ISIS. They also discuss the reactions of those in Congress in the context of President Trump's plan to withdraw troops from Syria.

Continue to the full article | More articles from Matthew RJ Brodsky

Latest Article from Judith Miller
January 15, 2019 • Fox News
The Grand Canyon National Park is celebrating its 100th anniversary with a partial government shutdown.
While a battle in Washington rages over whether the national parks should also be closed 'til the shutdown ends to protect them and their visitors, thousands of tourists have continued streaming into this breathtaking, majestic gorge 6,800 feet above sea level, one of the seven great natural wonders of the world. Although some national parks have been forced to close or have been reportedly plagued by vandalism, overflowing trash containers and overwhelmed water and sewage systems, the Grand Canyon's mystique is undiminished. My visit there this past weekend was nothing short of magical.

Continue to the full article | More articles from Judith Miller

Latest Article from Soeren Kern
January 14, 2019 • Gatestone Institute
Italian Interior Minister Matteo Salvini is leading an effort to create a pan-European populist alliance to challenge the pro-European establishment over the future of the European Union. The aim is to reclaim sovereignty from unelected bureaucrats in Brussels and transfer key EU powers back to national capitals.
Germany and France, the self-appointed guardians of European integration, are responding to the challenge with an ambitious counterplan to make the European Union a "more decisive power on the world stage."

Continue to the full article | More articles from Soeren Kern

Latest Article from Michael Freund
January 14, 2019 • Jerusalem Post
The name Anton Drexler has been all but forgotten over the past tumultuous century on the European continent, nearly swept away by the tide of history amid a succession of wars, population transfers and genocide.
But amid a worrying rise in antisemitism across the European Union, the story of this otherwise unremarkable railway toolmaker and locksmith, who founded the German Workers Party (DAP) 100 years ago this month and mentored a young man named Adolf Hitler, provides a cautionary tale of how a small band of extremists can leave a lasting and lethal legacy on the course of human events.

Continue to the full article | More articles from Michael Freund

Latest Article from Ilan Berman
January 14, 2019 • Wall Street Journal
National security adviser John Bolton traveled to Israel this month to reassure jittery officials in Jerusalem that the Trump administration isn't planning a precipitous exit from Syria, notwithstanding the president's surprise December announcement to the contrary. But Mr. Bolton's most important message might have had nothing to do with America's commitment to fighting Islamic State or its efforts to roll back Iran's strategic influence in Syria and Iraq. The Trump administration, Mr. Bolton told Prime Minister Benjamin Netanyahu, is concerned about the commercial relationship between Israel and China—and the strategic vulnerabilities those ties have created.

Continue to the full article | More articles from Ilan Berman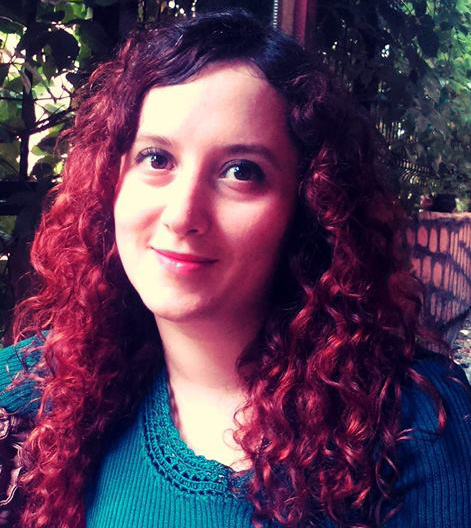 Latest Article from Uzay Bulut
January 9, 2019 • Gatestone Institute
At a recent conference in Cologne on the future of Europe's Muslims, Ali Erbaş, the head of Turkey's state religious authority, the Diyanet, railed against what he called the "increase in anti-Islamic discourse and actions... [that] threaten European multiculturalism."
In his keynote address to the conference, hosted by Turkey's main Islamic body in Germany, DITIB -- based in the Cologne Central Mosque, which Turkish President Recep Tayyip Erdoğan inaugurated during a visit to Germany in September -- Erbaş declared:

Continue to the full article | More articles from Uzay Bulut

Latest Article from Jonathan Schanzer
January 7, 2019 • Real Clear Defense
The Israeli military launched an operation last month to expose and neutralize Hezbollah's commando tunnels penetrating Israeli territory from Lebanon. According to Israeli officials, the operation is the result of years of precise intelligence collection and the development of cutting-edge technology to pinpoint the tunnels, which were chiseled out of rock deep beneath the ground. The Israeli operation is now reportedly nearing an end, as Israeli military engineers work to fill the tunnels with cement or destroy them.

Continue to the full article | More articles from Jonathan Schanzer

Latest from Aymenn Jawad Al-Tamimi's Blog
December 24, 2018 at 10:30 pm
As conflict winds down in many parts of Syria, one major question is how certain communities will be put back together again, particularly when events took on a sectarian angle. For example, the town of Busra al-Sham in east Deraa countryside of southern Syria had a substantial Shi'i minority before the war. Following the town's fall to the rebels in March 2015, the entire Shi'i community of the town fled. Though Busra al-Sham entered into a reconciliation agreement through Russian mediation in the summer of this year, the Shi'a of Busra al-Sham have not yet returned to the town.

Continue to the full blog post | More blog posts from Aymenn Jawad Al-Tamimi

Latest Article from Henry I. Miller , M.D.
December 18, 2018 • American Greatness
James Freeman wrote a recent Wall Street Journal column about the "authenticity" problems facing possible 2020 Democratic presidential candidates Senator Elizabeth Warren and Representative Beto O'Rourke. But former Vice-President Joe Biden, the current frontrunner according to a CNN poll released earlier this month, arguably has even more formidable baggage.

Continue to the full article | More articles from Henry I. Miller , M.D.

Latest Article from Tevi Troy
December 17, 2018 • National Review Online
For the past five years, based on the initial suggestion of the resourceful Kathryn Jean Lopez, I've had the privilege of closing out the year with NRO readers, looking back on the books that made an impression on me. For this year's holiday retrospective, I want to take a slightly different tack, and take you, Dear Reader, on a tour of notable books by starting with a few key categories I know NRO readers would enjoy.

Continue to the full article | More articles from Tevi Troy

Latest Article from Asaf Romirowsky
December 16, 2018 • Begin-Sadat Center for Strategic Studies
With the normalizing of anti-Semitism comes the normalizing of BDS. Professors and academics who support and advocate for BDS feel empowered and emboldened by the belief that their actions respond to the policies of current White House. Moreover, Israel is seen today as a right-wing issue, especially on campuses dominated completely by the political and cultural left. This allows every anti-Israel voice to be treated as normal and moral.
Faculty opposed to Israel are at the forefront of BDS, hiding behind the increasingly thin façade of academic freedom to launch systemic attacks on Israel, its supporters, and on the structure of the university itself.

Continue to the full article | More articles from Asaf Romirowsky