Latest Article from Judith Miller
July 17, 2018 • Fox News
"Shameful." "Disgraceful." "A bad day for the U.S." "The most serious mistake of his presidency." That was how senior Republicans characterized the joint press conference Monday by President Trump and Russian President Vladimir Putin in Helsinki at the end of their summit.
The press conference appears to have accomplished the politically impossible. President Trump's stunning endorsement of Putin's denial of Russian meddling in the 2016 American election – contradicting the unanimous finding of 16 U.S. intelligence agencies – not only shocked Republicans, it spurred many of them for the first time in Trump's presidency to join Democrats in criticizing him.

Continue to the full article | More articles from Judith Miller

Latest Article from Michael Freund
July 15, 2018 • Jerusalem Post
The Emerald Isle lost a lot of its luster this past week when Ireland's Senate chose to adopt a bill that can best be described as obtuse but, more accurately, as profoundly antisemitic at its core.
Passed by a vote of 25 to 20, with 14 abstentions, the legislation would criminalize the import or sale of items produced by Jews, and only by Jews, in Judea and Samaria. It even goes so far as to impose a sentence of up to five years in prison, and fines of €250,000, on those who violate its terms.

Continue to the full article | More articles from Michael Freund

Latest Article from Soeren Kern
July 14, 2018 • Gatestone Institute
June 1. Karam Majdi, a 19-year-old failed asylum seeker believed to be from Egypt, was sentenced to seven years in prison for raping a 14-year-old girl he met online. Majdi met the girl and a friend at East Croydon train station in 2017 and raped her in a nearby youth hostel. Majdi claimed to be an unaccompanied minor from Syria when he arrived in the UK in 2016.

Continue to the full article | More articles from Soeren Kern

Latest Article from Ilan Berman
July 13, 2018 • Al-Hurra Digital
On July 16th, President Donald Trump will meet with Russian President Vladimir Putin in what is shaping up to be a highly anticipated – and highly controversial – bilateral summit. The meeting agenda is full of strategically vital topics, ranging from Russia's interference in the 2016 elections (and its anticipated meddling in the upcoming U.S. midterms this Fall) to the Kremlin's ongoing campaign of aggression against Ukraine. But as concerns the Middle East, the most important subject to be discussed by the two leaders is undoubtedly Syria.

Continue to the full article | More articles from Ilan Berman

Latest Article from Aymenn Jawad Al-Tamimi
July 13, 2018 • Syria Comment
Discussions of U.S. policy on Syria mostly revolve around two things: counter-terrorism (i.e. combating the Islamic State and other Sunni jihadist groups) and counter-Iran, the latter of which has gained much more prominence since the Trump administration came to power.
Proposals on the counter-Iran angle from many think-tanks largely focus on a policy of containment and/or hurting Iran's Islamic Revolutionary Guard Corps (IRGC) in Syria. At the most ambitious, the policy aim is set at removing the IRGC entirely from Syria, which is similar to Israel's demands on the matter.
Policy recommendations that come about within these frameworks include:

Continue to the full article | More articles from Aymenn Jawad Al-Tamimi

Latest Article from Matthew RJ Brodsky
July 12, 2018 • Crossroads with David Shuster and Shayna Estulin / i24News
Was the fall of Deraa in southern Syria to pro-Assad forces a symbolic blow to the opposition or is it really the end for them? What kind of future do the displaced people in Syria near the borders with Jordan, Israel, and elsewhere face? What is the rationale behind Netanyahu's decision to declare he has no problem with Assad staying power after meeting with Russian President Vladimir Putin? Matthew RJ Brodsky joins Shayna Estulin and David Shuster on i24News "CrossRoads" to discuss what he calls "the painful and destructive autopilot" of Syria's present course.

Continue to the full article | More articles from Matthew RJ Brodsky

Latest Article from Clifford May
July 11, 2018 • The Washington Times
Britain, France and Germany are three of America's closest allies, but they don't always act like it. Last week in Vienna, their foreign ministers met with the foreign ministers of China and Russia, strategic adversaries of the U.S., as well as the foreign minister of the Islamic Republic of Iran, a regime whose rallying cry for almost 40 years has been "Death to America!"
Their mission: To undermine U.S. policy; to relieve the economic pressure that the Trump administration is attempting to bring to bear on Iran's rulers in order to change their aggressive and lethal behavior both at home and abroad.

Continue to the full article | More articles from Clifford May

Latest Article from Jonathan Schanzer
July 6, 2018 • Wall Street Journal
If President Trump wants to promote peace in the Middle East, his first step should be to declassify a key State Department report that would end the myth of Palestinian "refugees."
The United Nations Relief and Works Agency is singularly devoted to the Palestinian refugee issue. Unrwa labels more than five million Palestinians "refugees"—an impossible figure. The first Arab-Israeli war, in 1948, yielded roughly 800,000 Palestinian Arab refugees. Perhaps 30,000 remain alive today, but Unrwa has kept the refugee issue alive by labeling their descendants—in some cases great-great-grandchildren—as "refugees," who insist on the "right of return" to their ancestors' homes. Israel categorically rejects this demand.

Continue to the full article | More articles from Jonathan Schanzer

Latest Article from Asaf Romirowsky
June 12, 2018 • Tablet
The Mennonite Central Committee (MCC) was founded in the 1920s and currently is supported by 15 separate church groups as "the relief, development and service arm" of the Mennonite and Brethren in Christ churches in the United States and Canada. They are closely related to that other, better known group of Anabaptists, the Amish. According to their mission they, "seek to demonstrate God's love by working among people suffering from poverty, conflict, oppression and natural disaster." But in recent years, the MCC has emerged as a strong supporter of anti-Israel causes, including a group that calls on Israelis not to serve in the Israel Defense Forces.

Continue to the full article | More articles from Asaf Romirowsky

Latest Article from Henry I. Miller
June 6, 2018 • San Jose Mercury News
It's often said that California is a bellwether, a place where nationwide trends begin. For the sake of farmers, particularly those in poor countries where coffee is an economically important crop, let's hope not.
Last month a California judge ruled that because of the state's decades-old notorious Proposition 65, which has given rise to warnings about non-dangerous chemicals everywhere from supermarkets to libraries, coffee sellers must now post warnings about the possible cancer risk posed by a compound in coffee.

Continue to the full article | More articles from Henry I. Miller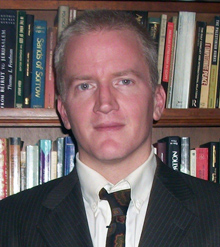 Latest Article from Gary C. Gambill
May 29, 2018 • The National Post
Originally published under the title "Who Screwed up the North Korea Summit? Hint: It Wasn't Bolton's Fault."
In the wake of the collapse of a planned June 12 summit between President Trump and North Korean dictator Kim Jong Un last week, commentators have rushed to point the finger at National Security Advisor John Bolton.

Continue to the full article | More articles from Gary C. Gambill

Latest Article from Jeff Jacoby
May 27, 2018 • The Boston Globe
A POLITICAL PRESSURE GROUP recently announced that it plans to spend upwards of a million dollars on a campaign to get Congress to pass legislation protecting immigrants who were brought illegally to the United States as children — the so-called "Dreamers" — from deportation. Last month, the group launched a TV ad to build support for a bill that would enact Deferred Action for Childhood Arrivals policy, or DACA, into permanent law. Last week, it kicked off a direct-mail blitz, sending flyers to 100,000 households, applauding members of Congress who have come out for the bill. Among the members being singled out for praise are four House Democrats from New Mexico and California, along with Democratic Senator Chris Coons of Delaware.

Continue to the full article | More articles from Jeff Jacoby

Latest Article from Tevi Troy
Learning to Like Ike

The strategic savvy of an underestimated leader
May 4, 2018 • The Weekly Standard
Dwight Eisenhower appears to be having a moment. A popular president who was nevertheless looked down on by the media and the smart set in his time, Ike has grown in historical reputation and is now seen as one of our greatest presidents. Similarly, the 1950s have come down in popular perception as a dull time, but they were a time of peace, prosperity, and American success—and a period in which America made significant social progress.