Latest Article from Ilan Berman
March 21, 2019 • Radio Farda
What is the Trump administration trying to achieve in Iran? More than two-and-a-half years after candidate Trump made Iran a centerpiece of his foreign-policy platform on the presidential campaign trail, and over a year after Iran emerged as one of his administration's core international priorities, there is still a great deal of confusion about what, exactly, the White House is seeking to accomplish vis-a-vis the Islamic Republic. The confusion is understandable, because so far the Administration appears to have embraced at least three separate approaches.

Continue to the full article | More articles from Ilan Berman

Latest Article from Matthew RJ Brodsky
March 20, 2019 • Perspectives with Tracy Alexander / i24News
Secretary of State Mike Pompeo visits Prime Minister Netanyahu in Israel as part of a Middle East tour focusing on Iran in the run up to the Israeli elections. Pompeo also stopped in Kuwait to visit the Emir and discuss the economic aspects of the peace plan. Matthew RJ Brodsky joins former Israeli Ambassador to Egypt, Itzhak Levanon, on i24News "Perspectives" with Tracy Alexander to explore the latest developments. Following the press availability with the leaders of Greece and Cyprus, alongside Netanyahu and Pompeo, Ambassador Levanon and Brodsky examine the implications of their pipeline discussions.

Continue to the full article | More articles from Matthew RJ Brodsky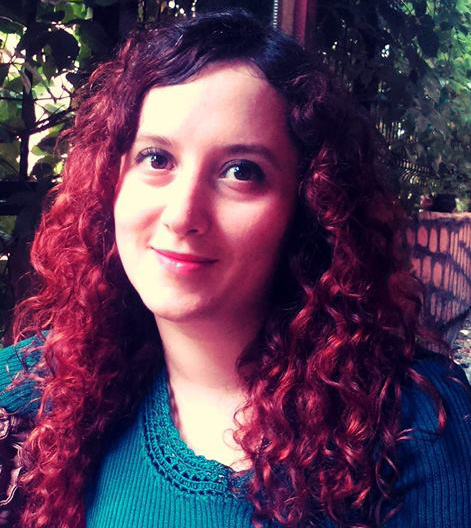 Latest Article from Uzay Bulut
March 20, 2019 • Gatestone Institute
The criminalization in Turkey of "insulting the president" reached a new low in early March, when a father and daughter in Ankara accused one another of engaging in the punishable offense, as part of an internal family feud.
According to Istanbul Bilgi University professor of law, Yaman Akdeniz, since Turkish President Recep Tayyip Erdoğan's 2014 election, there have been 66,691 "insult investigations" launched, resulting in 12,305 trials thus far, and the "numbers are increasing."

Continue to the full article | More articles from Uzay Bulut

Latest Article from Clifford May
March 20, 2019 • The Washington Times
It was worth a try. For decades, one administration after another, Republican and Democratic alike, failed to successfully address the metastasizing threat posed by the dictatorship that rules North Korea. So President Trump took a different tack: He played Mr. Nice Guy. He twice trekked to Asia to meet with Kim Jong-un, the country's mass-murdering young despot. He flattered, sweet-talked and — apparently, at least — befriended him.
Encouragingly, Mr. Kim suspended testing of nuclear weapons and the missiles that can deliver them. He made a commitment — repeatedly, according to Secretary of State Mike Pompeo — to permanently end his nuclear weapons program in exchange for American economic and diplomatic concessions.

Continue to the full article | More articles from Clifford May

Latest Article from Soeren Kern
March 19, 2019 • Gatestone Institute
The unlawful arrest of a Christian street preacher in London has drawn attention to the continuing use of hate speech laws to silence Christians in multicultural Britain — even as incendiary speech by Muslim extremists is routinely ignored.
On February 23, Oluwole Ilesanmi, a 64-year-old Nigerian evangelist known as Preacher Olu, was arrested at Southgate Station in North London after complaints that his message about Jesus was "Islamophobic." A video of the arrest, viewed more than two million times, shows how two police officers ordered the man to stop preaching because "nobody wants to listen to that," confiscated his Bible and then arrested him for "a breach of peace."

Continue to the full article | More articles from Soeren Kern

Latest Article from Jonathan Schanzer
Summer 2019 • Israel Studies
INTRODUCTION
In 1995, Victor LeVine of Washington University in St. Louis penned an article in the journal Terrorism and Political Violence on the "logomachy" of terrorism. A logomachy is a "dispute about or concerning words", and no word has sparked more dispute in recent years than "terrorism". The definitional debate has only increased in the years after the September 11, 2001 attacks, as the field of terrorism studies has grown. Yet, an unanimously agreed-upon, meaningful, and universal definition of the act remains elusive.

Continue to the full article | More articles from Jonathan Schanzer

Latest Article from Michael Freund
March 15, 2019 • The Jerusalem Post
With predictable petulance, the Palestinian leadership has been deliberately raising tensions on the Temple Mount, seeking to exploit the sensitive preelection season in Israel to further strengthen its hold on the holy site.
In recent weeks, both in word and deed, the Palestinian Authority and the Jordanian-Palestinian Wakf Islamic religious trust have engaged in a reckless campaign of incitement and slander against the Jewish state that culminated in a fire-bomb attack on an Israel Police station on the Temple Mount on Tuesday.

Continue to the full article | More articles from Michael Freund

Latest Article from Judith Miller
March 5, 2019 • The New York Post
Democratic leaders will put forward a vote on the House floor Wednesday to denounce anti-Semitism in the wake of Rep. Ilhan Omar's latest inflammatory remarks about Jewish support for Israel. But it's unlikely that Omar will pay a real price for her bigotry.
Speaking about Israel and the Palestinians last week at a panel at Busboys & Poets, a "community-gathering space" in Washington, Omar (D-Minn.) demanded the right to "talk about the political influence in this country that says it is OK for people to push for allegiance to a foreign country."

Continue to the full article | More articles from Judith Miller

Latest Article from Asaf Romirowsky
Spring 2019 • Middle East Quarterly
Edward Said called Palestinians "the victims of the victims," and such Holocaust inversion has been baked into the Palestinian story, turning Jews and Israelis into Nazis. This strategy of feigned victimhood and weakness underlies the success story of the Palestinian narrative.

Continue to the full review | More reviews and articles from Asaf Romirowsky

Latest from Aymenn Jawad Al-Tamimi's Blog
December 24, 2018 at 10:30 pm
As conflict winds down in many parts of Syria, one major question is how certain communities will be put back together again, particularly when events took on a sectarian angle. For example, the town of Busra al-Sham in east Deraa countryside of southern Syria had a substantial Shi'i minority before the war. Following the town's fall to the rebels in March 2015, the entire Shi'i community of the town fled. Though Busra al-Sham entered into a reconciliation agreement through Russian mediation in the summer of this year, the Shi'a of Busra al-Sham have not yet returned to the town.

Continue to the full blog post | More blog posts from Aymenn Jawad Al-Tamimi

Latest Article from Henry I. Miller , M.D.
December 18, 2018 • American Greatness
James Freeman wrote a recent Wall Street Journal column about the "authenticity" problems facing possible 2020 Democratic presidential candidates Senator Elizabeth Warren and Representative Beto O'Rourke. But former Vice-President Joe Biden, the current frontrunner according to a CNN poll released earlier this month, arguably has even more formidable baggage.

Continue to the full article | More articles from Henry I. Miller , M.D.

Latest Article from Tevi Troy
December 17, 2018 • National Review Online
For the past five years, based on the initial suggestion of the resourceful Kathryn Jean Lopez, I've had the privilege of closing out the year with NRO readers, looking back on the books that made an impression on me. For this year's holiday retrospective, I want to take a slightly different tack, and take you, Dear Reader, on a tour of notable books by starting with a few key categories I know NRO readers would enjoy.