Latest Article from Matthew RJ Brodsky
February 13, 2019 • ClearCut with Michelle Makori / i24News
Iran dominates the Middle East news cycle as the U.S. kicks off an ambitious conference in Warsaw, Poland. Matthew RJ Brodsky joins Washington Correspondent Shayna Estulin and E.J. Kimball from the Middle East Forum on i24News "ClearCut" with Michelle Makori. They discuss what the U.S. hopes to achieve at the Warsaw conference, the bombing that killed dozens of IRGC members in Iran near the border with Pakistan, and the former U.S. Air Force intelligence specialist who was charged with spying for Iran.

Continue to the full article | More articles from Matthew RJ Brodsky

Latest Article from Clifford May
February 6, 2019 • The Washington Times
"Democracy is difficult — perhaps the most difficult to operate and preserve of all known forms of government." Bernard Lewis, the late, great scholar and historian, offered that observation more than a quarter century ago.
He added this succinct summary of democracy's origins: "It arose in a limited region, among the peoples of western and northwestern Europe, and was transplanted by them to their colonies overseas. It has flourished, or at least survived, in some other places; sometimes, as in India, bequeathed by the departing imperial rulers; sometimes, as in the former Axis countries, imposed or implanted by the victors."

Continue to the full article | More articles from Clifford May

Latest Article from Michael Freund
February 5, 2019 • The Jerusalem Post
With elections barely two months away, the greatest challenge facing Israel's Right emanates neither from the Center nor the Left, but, rather, from within.
Indeed, if recent polls are accurate, several small parties on the Right, most of which may not individually pass the minimum threshold to make it into the next Knesset, could nonetheless win a combined total of 10 to 12 seats, all of which would end up in the dustbin if they fail to run together.
If steps are not taken to prevent this, the outcome could very well be a center-left coalition that strives to return Israel to the dark days of Oslo through dangerous concessions to the Palestinians.

Continue to the full article | More articles from Michael Freund

Latest Article from Ilan Berman
February 5, 2019 • USA Today
Late last month, America's top spymaster, Director of National Intelligence Daniel Coats, testified before the Congress regarding global threats confronting the country. His statement for the record — which doubles as the intelligence's community's most recent "worldwide threat assessment" — provides an extensive overview of the risks that the U.S. will face in the near future, from deepening Chinese authoritarianism to the proliferation of "disruptive technologies" like artificial intelligence. But the survey is valuable for another reason as well. It provides us with a detailed snapshot of the challenge that America's spies and intelligence professionals see emanating from Iran.

Continue to the full article | More articles from Ilan Berman

Latest Article from Jonathan Schanzer
February 4, 2019 • Washington Examiner
When Airbnb, the online lodging service, announced in November that it would ban Israeli listings in the disputed West Bank, hardcore anti-Israel groups took an undeserved victory lap. Surprisingly, though, the credit belongs to Human Rights Watch, an nongovernmental organization with seemingly no reason to enter into the circus of anti-Israel activism.

Continue to the full article | More articles from Jonathan Schanzer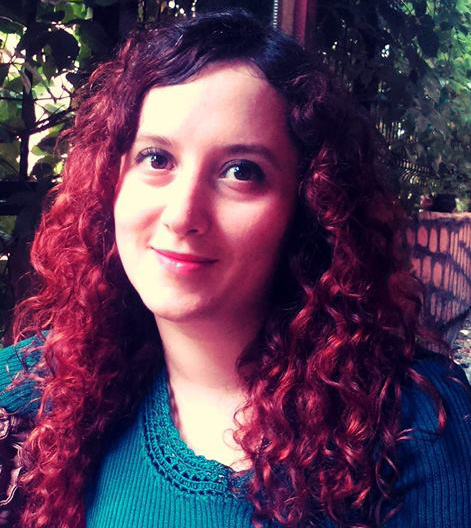 Latest Article from Uzay Bulut
February 3, 2019 • Gatestone Institute
According to the human rights organization Open Doors, the number of Christians in the world subjected to persecution -- 245 million -- is 14% higher than it was a year ago.
In its 2019 World Watch List, Open Doors reports:
"In seven out of the top 10 World Watch List countries, the primary cause of persecution is Islamic oppression. This means, for millions of Christians -- particularly those who grew up Muslim or were born into Muslim families -- openly following Jesus can have painful consequences. They can be treated as second-class citizens, discriminated against for jobs or even violently attacked."

Continue to the full article | More articles from Uzay Bulut

Latest Article from Soeren Kern
January 25, 2019 • Gatestone Institute
French President Emmanuel Macron and German Chancellor Angela Merkel have signed a new Franco-German friendship treaty aimed at reinvigorating the European Union, which has been buffeted by the European debt crisis, mass migration and Brexit — as well as innumerable conflicting interests and priorities among its 28 member states.

Continue to the full article | More articles from Soeren Kern

Latest Article from Asaf Romirowsky
January 25, 2019 • Jerusalem Post
Human nature requires a belief system to explain the universal questions of why and how? Above all, it rationalizes the question of existence. Whether based in universalism or particularism, the modes of belief vary from fervent orthodoxy to fervent atheism, allowing followers to choose how and when they want to worship.
Since religion is as old as human civilization itself, it has garnered a reputation of being conservative and old-fashioned.
But today, we are observing a rejection of "classical" organized religious constructs in favor of more individualistic beliefs – human social actions that are supposedly based on furthering human contact and kindness – where the higher power/spirituality is removed.

Continue to the full article | More articles from Asaf Romirowsky

Latest Article from Judith Miller
January 15, 2019 • Fox News
The Grand Canyon National Park is celebrating its 100th anniversary with a partial government shutdown.
While a battle in Washington rages over whether the national parks should also be closed 'til the shutdown ends to protect them and their visitors, thousands of tourists have continued streaming into this breathtaking, majestic gorge 6,800 feet above sea level, one of the seven great natural wonders of the world. Although some national parks have been forced to close or have been reportedly plagued by vandalism, overflowing trash containers and overwhelmed water and sewage systems, the Grand Canyon's mystique is undiminished. My visit there this past weekend was nothing short of magical.

Continue to the full article | More articles from Judith Miller

Latest from Aymenn Jawad Al-Tamimi's Blog
December 24, 2018 at 10:30 pm
As conflict winds down in many parts of Syria, one major question is how certain communities will be put back together again, particularly when events took on a sectarian angle. For example, the town of Busra al-Sham in east Deraa countryside of southern Syria had a substantial Shi'i minority before the war. Following the town's fall to the rebels in March 2015, the entire Shi'i community of the town fled. Though Busra al-Sham entered into a reconciliation agreement through Russian mediation in the summer of this year, the Shi'a of Busra al-Sham have not yet returned to the town.

Continue to the full blog post | More blog posts from Aymenn Jawad Al-Tamimi

Latest Article from Henry I. Miller , M.D.
December 18, 2018 • American Greatness
James Freeman wrote a recent Wall Street Journal column about the "authenticity" problems facing possible 2020 Democratic presidential candidates Senator Elizabeth Warren and Representative Beto O'Rourke. But former Vice-President Joe Biden, the current frontrunner according to a CNN poll released earlier this month, arguably has even more formidable baggage.

Continue to the full article | More articles from Henry I. Miller , M.D.

Latest Article from Tevi Troy
December 17, 2018 • National Review Online
For the past five years, based on the initial suggestion of the resourceful Kathryn Jean Lopez, I've had the privilege of closing out the year with NRO readers, looking back on the books that made an impression on me. For this year's holiday retrospective, I want to take a slightly different tack, and take you, Dear Reader, on a tour of notable books by starting with a few key categories I know NRO readers would enjoy.