Latest Article from Soeren Kern
July 17, 2019 • Gatestone Institute
Foreign intelligence services, especially those from Turkey, Syria and Iran, have increased their activities in Germany during the past 12 months, according to Germany's BfV domestic intelligence agency. The foreign intelligence services are not only pursuing dissidents among the large diasporas in Germany, they are also targeting Jewish and Israeli interests in the country.

Continue to the full article | More articles from Soeren Kern

Latest Article from Clifford May
Getting human rights right

Mike Pompeo is trying, to the chagrin of the human rights establishment
July 17, 2019 • The Washington Times
At the State Department, human rights have generally been a not-so-high priority. The big kahunas tend to focus on war and peace, allies and adversaries, national security and global economics.
So it came as something of a surprise when Secretary of State Mike Pompeo last week launched a bipartisan Commission on Unalienable Rights. Its task, Mr. Pompeo wrote in The Wall Street Journal, "isn't to discover new principles but to ground our discussion of human rights in America's founding principles."

Continue to the full article | More articles from Clifford May

Latest Article from Ilan Berman
July 17, 2019 • Al-Hurra Digital
For Middle Eastern nations, China's expanding stake in the region ranks as one of the most consequential, albeit underreported, trends of recent years. Already, Beijing's growing foothold is beginning to reshape regional markets, as local governments reorient their economies to take advantage of Chinese investment. But the PRC's presence might end up coming at a high political price, because the proliferation of Chinese influence – and the spread of its model of technologically-empowered censorship – could reinforce some of the worst political impulses of the region's autocrats. Less than a decade ago, Chinese engagement with the Middle East was confined to just two priorities: the sale of arms to weapons-hungry regional clients and the acquisition of Gulf energy to fuel its ongoing economic expansion. But the last several years have witnessed an explosion of China's interest in, and involvement with, the region.

Continue to the full article | More articles from Ilan Berman

Latest Article from Jonathan Schanzer
July 15, 2019 • Sydney Morning Herald
"Already, there is too much loose talk of war," said then-US President Barack Obama in 2012. Seven years later, that statement continues to ring true, particularly when reading analysis of US-Iran policy. In these pages, scholars are continuing to epitomise such "loose talk", putting forth a legal argument against Australia joining America in a conflict against Iran.
Fortunately for now and the foreseeable future, there is no war for Prime Minister Scott Morrison to join. America continues to call for diplomacy, even as the regime bombs vessels near the Strait of Hormuz, and even as it shoots down American drones in international skies.

Continue to the full article | More articles from Jonathan Schanzer

Latest Article from Michael Freund
July 11, 2019 • The Jerusalem Post
Located along Italy's southern coastline in the region of Calabria, near the very tip of the boot-shaped Italian peninsula, the village of Bova Marina appears an unlikely place to witness Jewish history unfold.
The small town, home to just over 4,000 people, lies nestled between quiet beaches with stunning views of the Ionian Sea and rugged, untamed hills stretching out amid large tracts of agricultural farmland.
Quaint and rustic, like countless other diminutive Italian settlements in the area, there is little on the surface to suggest even the remotest connection with the people of Israel.

Continue to the full article | More articles from Michael Freund

Latest Article from Judith Miller
July 1, 2019 • Fox News
President Trump's trip Sunday to the Demilitarized Zone between North and South Korea and his historic decision to cross briefly into North Korea was a made-for-TV diplomatic spectacular. But it was also a test of whether personal diplomacy can trump (so to speak) longstanding definitions of a country's national interests by persuading North Korean leader Kim Jong Un to end his nuclear weapons program.
Foreign policy realists – and count us in – are skeptical. There is no indication so far that Kim has abandoned his goal of the North being accepted as a nuclear weapons power and getting the crippling American and United Nations economic sanctions against his isolated country lifted.

Continue to the full article | More articles from Judith Miller

Latest Article from Henry I. Miller , M.D.
Cost-Saving Biosimilars' Many Obstacles

Biosimilars could save vast amounts in drug expenditures--if appropriate reforms were adopted
June 28, 2019 • Regulation
Innovating new drugs is an expensive and uncertain business, typically taking 10-12 years and costing, on average, $2.55 billion to bring a new product to market. The risks are enormous, and deserve significant financial rewards; at the same time, it's undeniable that the costs of many new, complex drugs are high and possibly unsustainable. In the near future, one critical, emerging pricing issue will be how rapid is the uptake of a blockbuster class of drugs called "biosimilars," which can be thought of as generic versions of biologics, drugs that are complex biological molecules derived from living cells. Typical biologics include vaccines, gene therapy, blood and blood components, antitoxins, and allergenic products.

Continue to the full article | More articles from Henry I. Miller , M.D.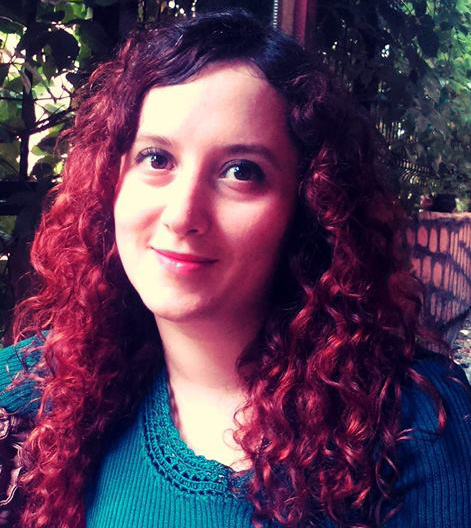 Latest Article from Uzay Bulut
June 24, 2019 • Gatestone Institute
US President Donald Trump is working to designate the Muslim Brotherhood a foreign terrorist organization (FTO), the White House announced on April 30. The spokesman for Turkey's ruling Justice and Development Party (AKP), Omer Celik, responded by saying that if the United States designated the Muslim Brotherhood a terrorist organization, it would "hamper democratization efforts in the Middle East and serve militant groups like Islamic State."

Continue to the full article | More articles from Uzay Bulut

Latest Article from Jeff Jacoby
June 23, 2019 • The Boston Globe
'After four years of Donald Trump," declared Senator Amy Klobuchar in a statement on Tuesday, "a new president can't wait for a bunch of congressional hearings to act." To that end, the Minnesota Democrat, who hopes to become the new president in January 2021, issued a 16-page list of all the "concrete steps she will take in her first 100 days" if she is elected to the White House.
Some of Klobuchar's promises are wholly conventional ("Visit our troops") or matters of routine management ("Reduce State Department vacancies"). A few are about as noteworthy as calling water wet ("Fill judicial vacancies").

Continue to the full article | More articles from Jeff Jacoby

Latest Article from Asaf Romirowsky
June 17, 2019 • Begin-Sadat Center for Strategic Studies
EXECUTIVE SUMMARY: Following Harry Truman's recognition of the Provisional Government of Israel in early 1949, James McDonald was appointed the first US ambassador to the nascent Jewish state. In his memoirs, McDonald discusses Israel-Diaspora relations, which are as central today as they were in the early days of the State. This topic continues to be a source of division: witness the slanderous attacks made by Muslim Congresswomen Rashida Tlaib and Ilhan Omar regarding American Jews' "dual loyalties" and the State of Israel.

Continue to the full article | More articles from Asaf Romirowsky